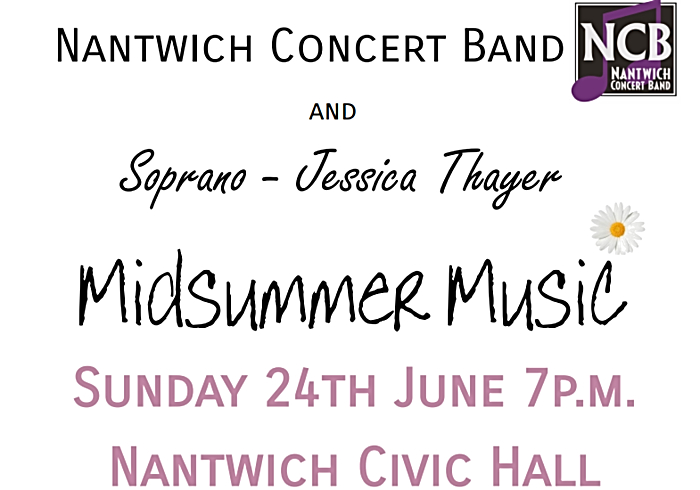 Nantwich Concert Band is teaming up with Soprano Jessica Thayer to stage a mid-summer concert in the town.
Their "Midsummer Music" performance will be staged at Nantwich Civic Hall on Sunday June 24 at 7pm.
Tickets are £7.50/£5 and are available through Civic Hall bookings on 01270 628633 or on the door.
For more details visit www.nantwichband.co.uk or email [email protected]
Meanwhile, St Mary;'s Church in Nantwich will be launching its series of summer lunchtime concerts on Thursday June 7.
Classical music concerts will be staged every Thursday between 12.30pm and 1.15pm.
Admission is free so anyone can attend.
This year's programme aims to showcase a different instrument in each concert and features harp, organ, violin, piano, bassoon and trombone.
Nantwich Singers will perform a recital of light music on June 14 and Peter Edge, Baritone, will sing on July 12.
Kathryn Stott will perform an evening recital on June 21 as part of her 60th birthday UK tour. Tickets for this are £15 and are available from the Church shop.
Anyone interested in receiving further information about the concerts can contact [email protected]