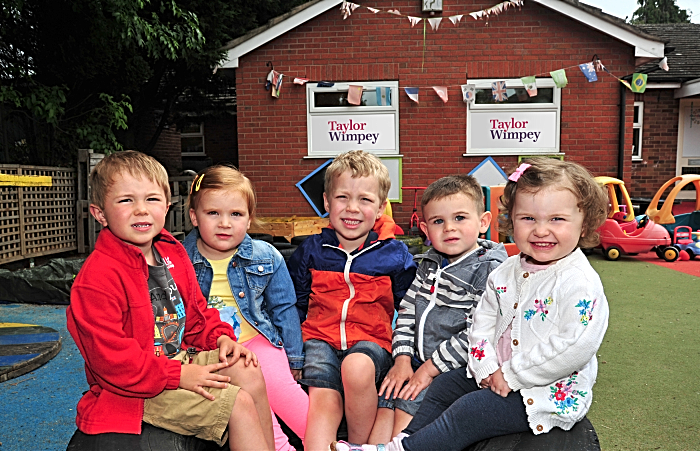 The Roundabouts Day Nursery in Shavington is to enjoy a garden revamp after receiving a community donation from homebuilder Taylor Wimpey Manchester.
The nursery, which turns three-years-old this year, has been given £500 to build higher fencing and a new gate, to ensure the safety of the children, as well as to provide more plants and outdoor covering.
Sarah Latham, from Roundabouts Day Nursery, said: "We have so many ideas for our garden area and this generous donation will help put them into action, so we are very excited.
"It's so important to make sure our children can spend time outdoors and this will make a huge difference."
Chloe Dunn, sales and marketing director for Taylor Wimpey Manchester, added: "Schools and nurseries need constant refurbishment and we are only too happy to help the lovely team at Roundabouts as they give their garden a new look.
"We are building very close by, with our new Cherry Tree Park development, and we think it is very important to support the local community and build long-lasting ties, so this is hopefully the start of an ongoing relationship."
Sarah added: "These monies mean we can continue providing the very best care and facilities for the children, which of course is our main priority.
"Many of these children live locally, so it is great to be working so closely with Taylor Wimpey – and we look forward to sharing the results of their generous donation."
Cherry Tree Park is on Crewe Road, close to the centre of Shavington.
House prices there start from £188,995. The three and four-bedroom showhomes are due to open soon.