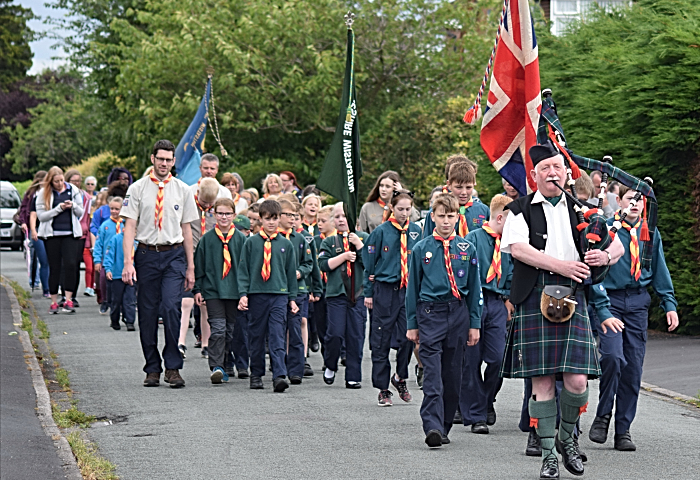 Hundreds of families enjoyed the annual Wistaston Village Fete, writes Jonathan White.
The event, organised by the Wistaston Community Council, took place at Wistaston Church Lane Academy and featured a wide range of entertainment.
It began with a procession from Wistaston Memorial Hall led by Scottish Piper Reg Flower, followed by Wistaston Beavers, Cubs and Scouts carrying the Union Flag, and St Mary's Rainbows, Brownies and Guides.
The procession also included the retiring Wistaston Rose Queen Jessica Doano and retiring Attendant Elise Kennerley in a vintage car and this year's Wistaston Rose Queen Poppy Bellingham and Attendant Lyla Manfredi in a Bentley Continental GT Convertible car.
The procession was supported by Pochin Construction and Dutton Contractors for the third year running.
Once the procession had arrived in the Arena at the Academy, the retiring Rose Queen thanked Wistonians for their support.
A sum of £1,500 had been raised for WaterAid during her year of office.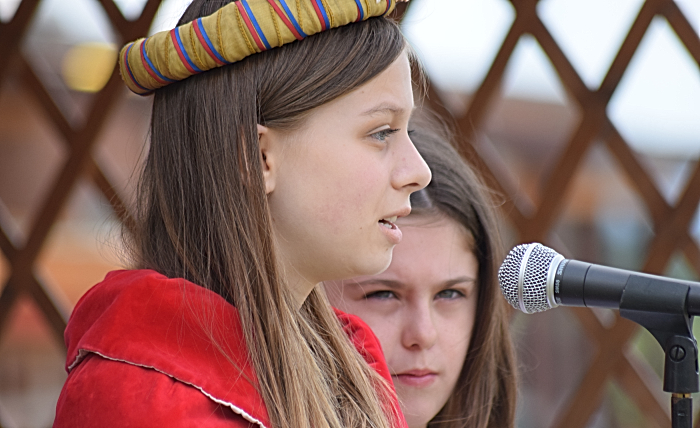 The money will go towards providing clean water, decent toilets and good hygiene in poor communities around the world.
St Mary's Wistaston Rector Mike Turnbull passed the crown from Jessica to this year's Rose Queen Poppy, aged 13, from Willaston and a pupil at Malbank High School.
Poppy stated that her chosen charity is Save the Children.
This year's Wistonian of the Year Ray Westwood then officially opened the Fete.
The theme this year was Suffragettes as this year is the 100th anniversary since Parliament passed a law which allowed the first women, and all men, to vote for the first time.
Ken Sambrook was the Master of Ceremonies and introduced each event in the arena.
Bob Squirrell set up and monitored the sound system.
Several children took part in the fancy dress competition which was judged by Her Worshipful The Mayor of Cheshire East Councillor Mrs Lesley Smetham and her Consort Mr David Smetham.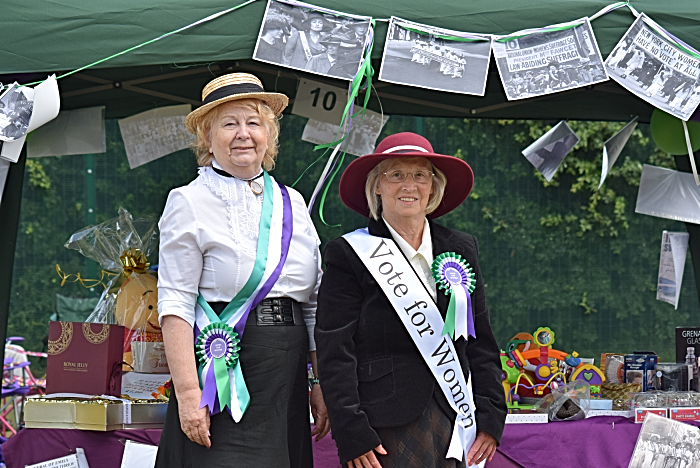 Entries included a Suffragette, a Queen of Hearts, a Votes for Women campaigner, and a unicorn.
The competition was won by Perdita Jones with her Suffragette costume.
The arena hosted a performance by Dope Male Performance Company with their hip-hop dance, Dee-Sign British Sign Language choir, and Alison Gallacher School of Dance.
The wind was too gusty for a flying demonstration by Eskdale Hawks Falconry so they gave an informative talk about falconry.
In the school hall there was entertainment from Wistaston Church Lane Academy choir and Laura Cunliffe who sang and played the guitar.
On the front playground there was a Cheshire Fire & Rescue Service appliance.
The Laurie Twiss Award for journalism was won this year by Maria Price.
The award is open to all young people in Wistaston aged under 16 who are asked to submit a short story or article of no more than 200 words.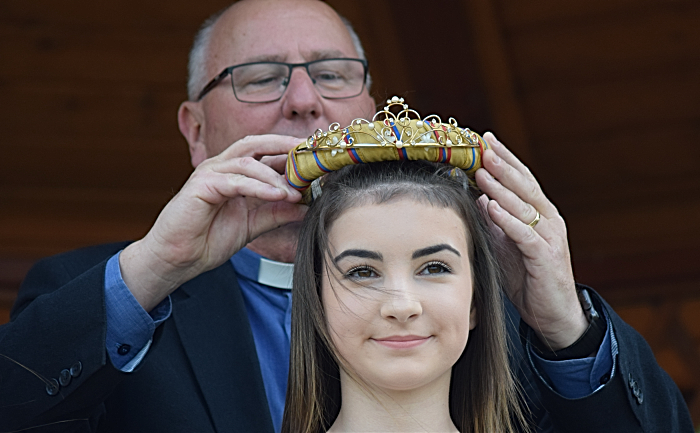 The submission date for next year's competition is May 31, 2019.
There were 33 stalls representing local organisations and charities.
Refreshments were available in the school hall and outside from the Wistaston Scout group.
Dane Chaplow, Chairman of Wistaston Community Council, said: "The procession and the crowning ceremony were a success and there was excellent entertainment both outdoors and indoors with a splendid range of stalls.
"So many people attended to show their support.
"We are very grateful to the Academy for allowing us to use their premises.
"We are also indebted to all the volunteers, stall holders, parade car drivers and local businesses who have supported the event.
"We hope that lots of money was raised for local charities and the Wistaston Community Council."
Admission was by donation and proceeds from gate receipts and Wistaston Community Council stalls will go towards other Wistaston village events, such as the Flower and Produce Show, Spring and Christmas Concerts, and the November Fireworks Display.
Wistaston Community Council welcomes new members to help organise next year's Fete, as well as other Wistaston-based events.
Visit http://www.wistastoncommunity.co.uk/ for further information.
(Pics and words by Jonathan White)