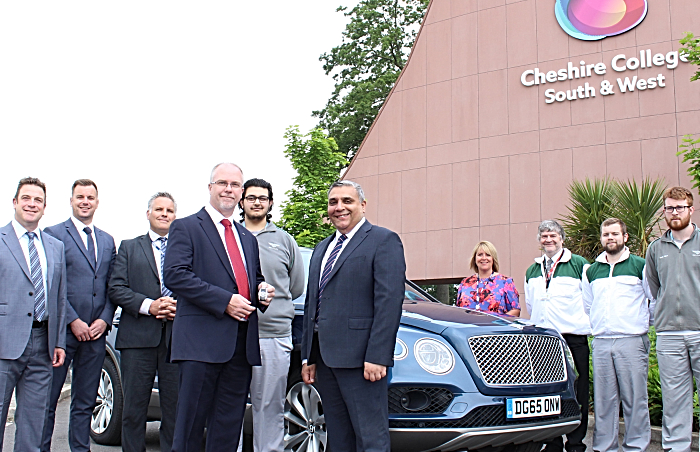 Students at Cheshire College – South & West will be getting their hands on Bentley's first ever high voltage vehicle, the Bentayga Hybrid.
The vehicle will be based at the college's dedicated training facility in Crewe, which supports existing Bentley colleagues and new apprentices.
The arrival of the world's first luxury hybrid vehicle is part of a partnership between Bentley and the college to invest in new skills development for the company's future technicians and engineers.
As well as supplying the vehicle, Bentley has invested in continuing professional development for one of the college's experienced engineering lecturers who will be able to deliver specialised training.
Mark Parsons, assistant principal for services, engineering and construction at the college, added: "This is a fantastic opportunity for our apprentices to develop their skills and knowledge of working on electric vehicles.
"It demonstrates the ongoing commitment between the college and Bentley to ensure that our apprentices are working on the latest innovative technology."
The Bentayga Hybrid was revealed to the public earlier this year at the Geneva International Motor Show.
Nigel Tew, director of Whole Vehicle Engineering at Bentley, said: "As we enter an exciting new era of electrified vehicles, it is essential for Bentley to establish a safe, reliable training infrastructure.
"Importantly, we need to ensure all our existing staff and new starters joining the business (including apprentices) follow approved training."