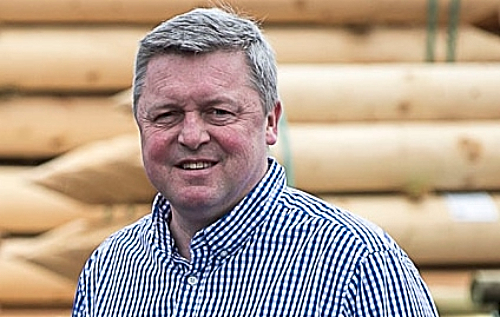 The chairman of a timber company has welcomed a jail sentence for a former director from Nantwich who swindled the firm out of thousands of pounds.
Nigel Bacon (pictured), 53, of Newbold Way, was sentenced to 32 months in prison at Caernarfon Crown Court after he admitted defrauding Clifford Jones Timber, the UK's largest manufacturer of fence posts.
Bacon had pleaded guilty to stealing £18,000, but company boss Richard Jones believes more money was involved.
Mr Jones, chairman of the company recently hailed as Wales's best family business, said: "He was placed in a position of trust and he abused that trust.
"It came at a difficult time for the company in the midst of a major recession and his actions could have placed the employment and futures of many of his colleagues at risk.
"He was found out due to a lengthy investigation into his company credit card and mobile phone activities."
The court heard that Bacon had used his access to the company's accounting system to defraud his employers between April 2008 and November 2015.
Judge Timothy Petts told Bacon it had been a "betrayal" of his fellow directors and said only an immediate jail term was sufficient.
Bacon had worked for Clifford Jones Timber for 18 years before his sacking in November 2015.
He had been made a director in 2005 and was paid a generous salary with benefits including a company credit card, a car and a mobile phone.
Bacon's defence team said he had suffered from depression and anxiety in 2008, after being diagnosed with cancer.
But they said this was not being used as an excuse for his actions.