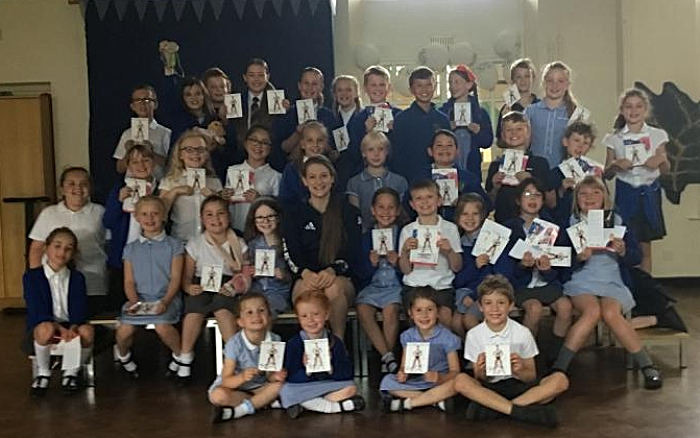 Olympic trampolinist Bryony Page had Wybunbury youngsters leaping for joy when she brought her silver medal in for a visit.
Page, who landed the medal at the Rio Olympics in 2016, spoke to the pupils at Wybunbury Delves primary.
She spoke about her career and determination to succeed, starting out as a youngster training at the Wingate Centre in Wrenbury near Nantwich.
The former Brine Leas and Malbank Sixth Form student became Britain's first trampolinist to win an Olympic medal with her silver at Rio.
The 27-year-old, who now trains with Sheffield, was crowned British Champion in 2013, 2014 and 2015 British Champion. She won team gold in 2013 World Championships, and team gold 2014 and 2016 European Championships.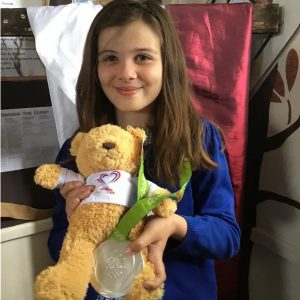 Olivia in Y5, an aspiring gymnast, said: "She showed us her Olympic routine on video in which there were a total of 39 turns.
"A competition was held of "Guess how many turns". Olivia R-G won, with the prize being a teddy bear.
"Bryony also showed us all her silver medal from the 2016 Olympics in Rio.
"She also shared her inspirations, these included Derek Redmond, who in 1992 tore his hamstring mid-race but with the help of his father, still managed to cross the finish line.
"Before leaving, Bryony kindly signed autographs and let some children wear her medal. It was an inspiring morning with Bryony Page."
Teacher Matt Dale said: "We loved listening to her story and it made us all think about how qualities such as determination and resilience help you to achieve your dreams in life.
"We were so very thankful for Bryony's visit and wish her all the best and success in future competitions."