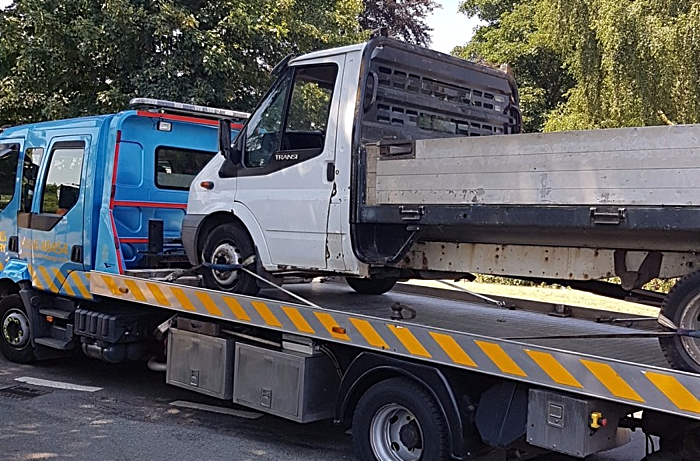 Nantwich Police have hailed an operation targeting rural crime along the A49 corridor a big success.
Operation Tractor saw 10 vehicles taken off the road, red diesel seized and enforcement tickets issued for motoring offences.
Sgt Ian Bennett, of Nantwich Police, said the operation was coordinated and carried out to show rural crime will not be tolerated.
Officers joined forces with other agencies such as Driver and Vehicle Standards Agency (DVSA) and Customs and Excise.
In total, 29 vehicles were stopped and 10 "Immediate Prohibitions" carried out.
DVSA officers carried out immediate maintenance on vehicles before they could restart their journey.
Defective tyres and brakes were also discovered.
"This actually meant some drivers having to call out emergency tyre companies," said Sgt Bennett.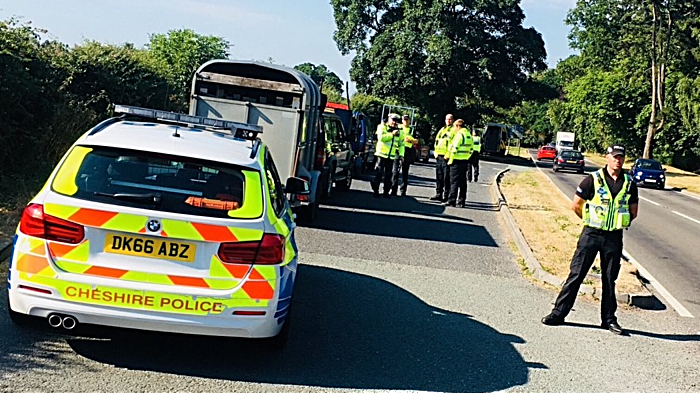 Four advisory notices for vehicle defects were handed out, and a bulk of red fuel was seized by Customs and Excise.
One vehicle was seized for having no insurance and only a provisional licence older.
And one HGV driver had no CPC Certificate Professional Competence.
In total, eight traffic enforcement tickets were issued to motorists for various moving traffic offences.
(pics courtesy of Nantwich Police)