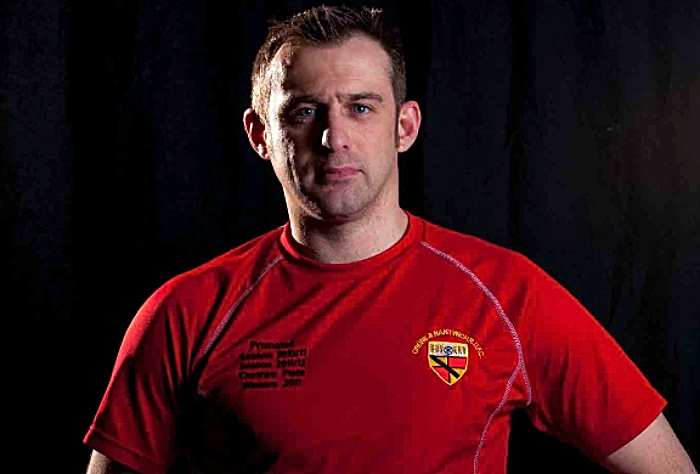 Crewe & Nantwich RUFC have appointed Andy Thompson as its new Director of Rugby.
Thompson will work alongside new head coach John Farr as the club prepares for the 2018-19 campaign.
Now the club is on the lookout for more players to join in and take part at all levels – as well as enjoy the social side.
Thompson, who has played at the club since 1997, wants to see all sides growing in numbers, with an emphasis on attracting and retaining players.
He said: "This is a huge honour for me to take the role of Director of Rugby at Crewe & Nantwich.
"Little did I know that when Stuart "Slugger" Simmons brought me to the club in 1997 I would still be here.
"This club has been my life, my family, and has stuck by me during difficult times.
"I've played for the club, coached within the club and now as Director of Rugby I can hopefully put back into the club which has given me so much.
"With John Farr we have a fantastic "no nonsense" coach who will bring the fun into training. It will be tough, but it will be with a smile on your face.
"We want to win every game we play, but more importantly we want to enjoy the game we love.
"I'm here just to help in any way I can. Let's move forward and get the momentum going. It's going to be a great season."
Farr added: "The future is looking incredibly positive.
"Targets for the forthcoming season are to win every game with a smile on our face.
"The perfect balance of competitive rugby and a great social side. A club where every member of the C&N family feels welcome and happy."
The club is moving into a new era under its first ever female chairperson, Nicola Joyce.
Pre-season training is underway for Senior Men every Tuesday and Thursday from 6.45pm at Crewe Vagrants on Newcastle Road in Nantwich.
Ladies pre-season will kick off next month starting on August 1 from 7pm-9pm every Wednesday throughout the summer.
Minis and Juniors training will resume in September.
Anyone wishing to find out more about joining, can contact the following:
Senior Men – Nick Price, on [email protected]
Senior Ladies – Matt Baty, on [email protected]
Juniors and Minis – Naomi Povey, on [email protected]
Girls (parts of Juniors) – email [email protected]