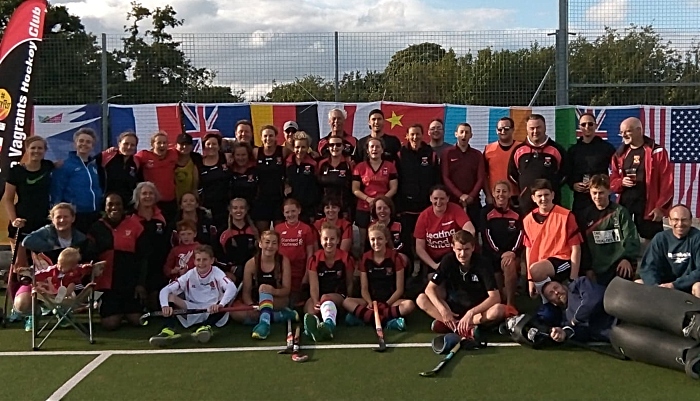 A Hockeython which took place at The Vagrants in Willaston has helped to raise more than £1,000 for Bloodwise charity, writes Jonathan White.
Bloodwise was chosen in recognition of Ladies 1st team player Steph Thompson, who was recently diagnosed with Leukaemia.
The event was organised by and featured players from Crewe Vagrants Hockey Club, who played a continuous 12-hour hockey game on their home pitch.
Steph is receiving treatment so the club wanted to raise the profile of the charity and help people diagnosed with blood cancers.
Liz Boffey, from Bloodwise South Cheshire branch, said: "Bloodwise South Cheshire are indebted to Crewe Vagrants for their fantastic 12-hour hockeython.
"The standard of hockey was amazing and the event was well supported.
"All monies raised go directly into Blood Cancer research.
"As the local Bloodwise branch, it's great to be fund raising locally in this way."
Further information of Bloodwise South Cheshire is available from Liz Boffey on 01948 871250, [email protected] and bloodwise.org
Bloodwise are collecting at Morrisons in Nantwich on Thursday August 9, from 8am to 8pm.
(pics by Liz Boffey)