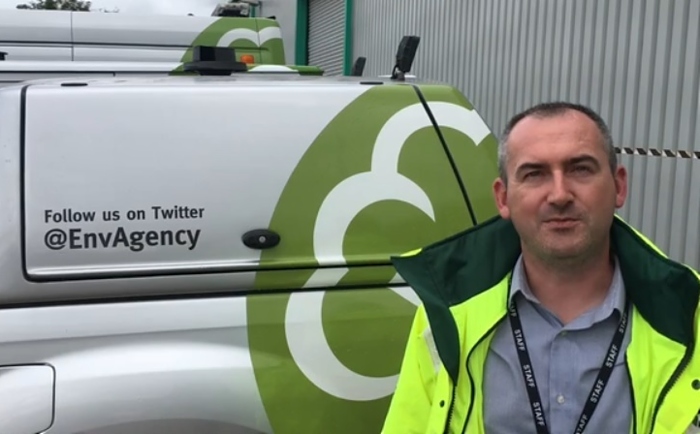 From rescuing oxygen-starved fish in the River Weaver to a freshwater jellyfish in the Shropshire Union Canal – the Environment Agency has been pretty busy this summer, writes Stephen Topping.
Tucked away on an industrial estate in Winsford, the team is working around the clock to keep Cheshire's waterways safe for wildlife.
As the county has basked in glorious sunshine over the past few months, the Environment Agency has been called out to 60% more incidents in the area than last summer.
"From June we have had more than 100 incidents," said Holly Male, fisheries team leader for Cheshire, Merseyside and Greater Manchester.
"The hot, sunny weather affects the dissolved oxygen levels in the water, which can affect the fish – so we get lots of calls about fish in distress."
Stefan Stainsby, environmental officer, added: "With the hot weather we have seen an increase in members of the public who have been walking along the river and see fish gasping and in distress."
A duty officer is on hand to take on emergency calls from Cheshire 24 hours a day, seven days a week.
If it is a 'category one' emergency, the team will go out to the incident straight away, use an aerator to take an oxygen reading from the water that is affected, or check to see if duckweed, algal bloom or pollution are causing a problem.
The Environment Agency will then continue to check the site for as long as it takes until oxygen levels are back to normal and the water is safe for fish.
"Recently we were out at the River Weaver which we could see visually was impacted," Holly said.
"There was a blanket of duckweed covering that part of the water course that obviously affects the water flow, and we got calls in from members of the public of fish in distress.
"There has also been a sighting of freshwater jellyfish in the Shropshire Union Canal which is very strange."
The Winsford depot is home to 17 field operational staff and all manner of equipment to be used in an emergency.
"We have prepared for the increase in environmental incidents by getting our fish tanks ready in case we have any emergency fish rescues," Holly said.
"We've got all our boats here, all our nets, and all the equipment we would need to attend any of those environmental incidents."
As well as emergency call-outs, the fisheries team has been working hard to help protect wildlife in Cheshire's waterways beyond the summer, while environmental officers are busy resolving pollution problems all year round.
But with autumn just a few weeks away, things should get a bit quieter for staff at the Winsford depot.
Stefan added: "Normally there's a lot more rain around, so the pollution isn't as concentrated and that means it is a better environment for the fish.
"So hopefully as the rains come and we do come out of the prolonged dry weather, we should see a decrease in the number of incidents."