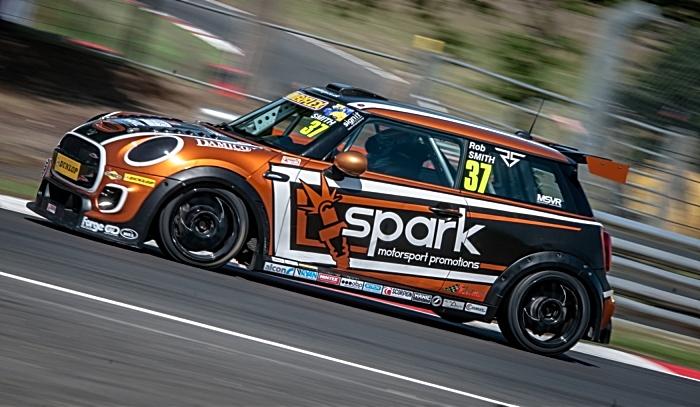 Multiple MINI Challenge race winner Rob Smith secured his third podium visit in as many race meetings during the sixth event of the season.
Smith, from Nantwich, was racing at Brands Hatch Grand Prix Circuit as the intriguing battle over second place in the championship further intensified.
Rounds 11 and 12 of the MINI season proved successful for Smith with fifth place in race one and third in the second encounter.
In race two, the Crewe-based Bentley Motors engineer took the equivalent points for a second place finish with 'guest' driver Alex Morgan prevented from scoring under series regulations.
Now Smith is well in the mix for second place in the driver standings with just a handful of points separating him and rivals Nathan Harrison and Jordan Collard.
A third row start for the first of Sunday's two races meant he was in the mix from the beginning, but issues with the rear of the car becoming too light at certain corners, meant he couldn't carry the speed he wanted.
He was edged back to fifth where he remained to the chequered flag.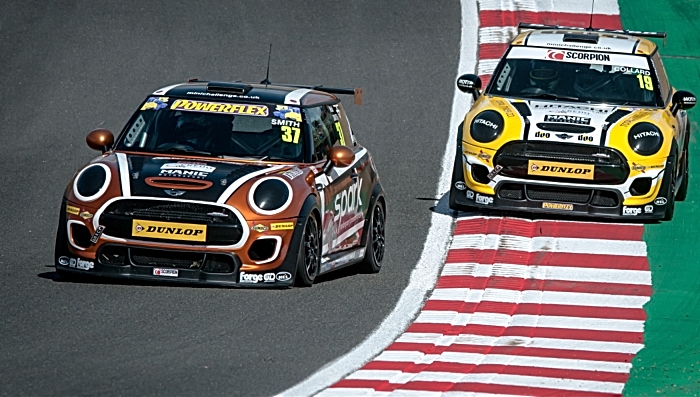 His team cured the issues with the balance for race two, and he made a blistering start from fourth on the grid to rocket into second place on the run into Paddock Hill Bend.
Smith sensed a need to try and unsettle leader Morgan but as he sized up a potential move into Paddock Hill Bend on lap six, Whorton-Eales managed to steal second after diving to the inside.
"The encouraging thing this weekend is we've had to grind out the results a bit, so to take a fifth and a podium has been really satisfying," said Smith.
"We had a couple of little niggles, and the prep is always limited for the GP circuit with no testing beforehand, so we gambled a bit with our set-up and the car was just slightly out of the window we needed in practice and qualifying.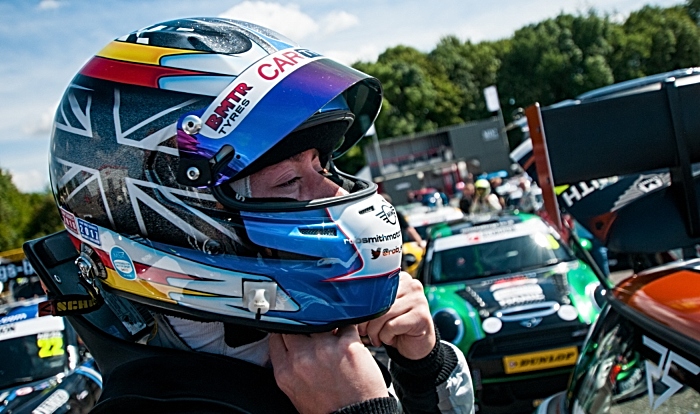 "I made a good start to race one, put together a good first lap, but the balance was a bit out at corners like Paddock and Sheene.
"I couldn't carry the speed I wanted, so it was safer and more sensible to bring the car home safely in the top five."
The MINI Challenge is back in action at Brands Hatch on the shorter Indy Circuit on August 25-26 for the penultimate race meeting of 2018.
"Brands Indy has been a happy hunting ground for me for the last few years, we've gone well there in MINI and Clios," added Smith.
"As it's the only weekend this season with three races, there are going to be lots of opportunities to try and score big – we need to make the most of them."
Smith currently sits in fourth place in the overall standings on 423 points.
(Images courtesy of Mark Campbell/CarSceneUK)