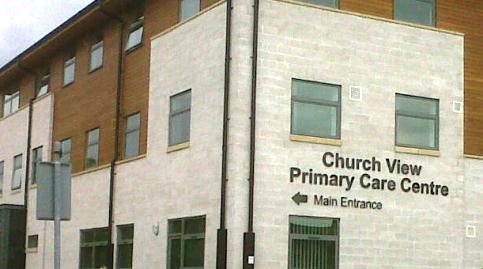 South Cheshire's best and worst GP surgeries, as rated by patients, have been revealed – and Kiltearn Medical Centre in Nantwich comes bottom of the class, writes Stephen Topping.
Patients in England were sent questionnaires to take part in the GP Patient Survey between January and March.
More than 1,940 patients responded from the NHS South Cheshire clinical commissioning group (CCG) area – which covers Nantwich, Crewe, Sandbach, Alsager and Middlewich.
The Surgery, in Wrenbury, has been ranked as the best practice in the area, with 99% of patients who responded saying they have a good overall experience – well above the national average of 84%.
But The Kiltearn Medical Centre, based at the Church View primary care centre (pictured) in Nantwich, was the lowest-ranked practice by patients who responded, with 75% saying they have a good overall experience.
A spokesman at NHS South Cheshire CCG said: "The GP patient survey is one of many tools that we use to monitor patient experience and access to GP services.
"The survey reinforces that patients trust GP services to deliver quality care.
"We are working closely with practices to explore new technologies that make it a lot easier for patients to book appointments and prescriptions online with their practice, and support extended access to GP appointments."
The survey evaluates each GP practice on patients' experience of making appointments, waiting times, perceptions of care at appointments, practice opening hours, and out-of-hours services.
At The Surgery in Wrenbury, 99% of respondents were satisfied with their experience of making an appointment, and they also found it easy to get hold of someone on the phone.
However, Dr Jonathan Griffiths, chairman of NHS Vale Royal CCG, has previously criticised the GP Patient Survey.
In a post on his blog called Best and Worst?, the Winsford GP said: "While I understand that people want information about the kind of service they can expect to receive in any one particular surgery compared to others in the town, you need to remember that it can be like comparing apples with oranges.
"The geographical location of each practice along with quirky historical preferences by patients means that every practice has a unique demographic make-up.
"The ability of the practice to meet the needs and expectations of the population it serves therefore varies considerably."
A spokesperson for Kiltearn Medical Centre: "We echo the comments of Dr Jonathon Griffiths which highlight the shortcomings of the GP survey and the difficulties in interpreting raw data."
The overall GP Patient Survey 2018 results for South Cheshire:
The Surgery – 99%
The Cedars – 97%
Greenmoss – 96%
Oaklands – 93%
Audlem – 92%
Ashfields – 91%
Rope Green – 90%
Merepark – 90%
Millcroft – 85%
Haslington – 85%
Hungerford – 85%
Nantwich – 83%
Tudor – 79%
Earnswood – 78%
Grosvenor – 78%
Waters Edge – 76%
Kiltearn – 75%