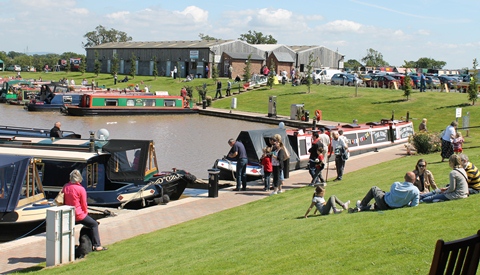 Cheshire East Council's Skills and Growth Company is to run an event aimed at rural firms that need help with marketing.
The free event is taking place on Thursday September 20 at the Aqueduct Marina in Church Minshull, near Nantwich.
It will focus on helping rural businesses develop an effective marketing strategy and will include a workshop on how to create a bespoke marketing plan for each attendee's business.
The workshop will be delivered by Andy Venables, managing director of Hillsgreen Marketing.
Andy's love of the countryside and his business acumen helped him take the Cheshire family farm he grew up on to new levels of growth.
Andy said: "We have a passion for rural business – we are experts in working with both new and existing rural businesses to help them grow through implementing a strategic marketing plan.
"This event will allow you to work on your business and come out of the session with a marketing plan and some tangible actions you can look to implement in your business the next day!"
Cllr George Hayes, chairman of the Skills and Growth Company, said: "We are delighted to be working alongside one of our successful rural businesses to disseminate expert support to help other rural businesses grow and diversify.
"With Cheshire being previous recognised as the best county to run a rural business by the Country Land Association, there are great opportunities across the borough."
The rural business support service can help with advice and guidance on funding opportunities, practical support with submitting applications, sourcing property, recruitment and skills and development.
Rural businesses in Cheshire East account for more than a third of the total employment across the borough.
Contact the service on [email protected] or
telephone 0300 123 5001.
For further information visit: www.skillsandgrowthportal.co.uk/events