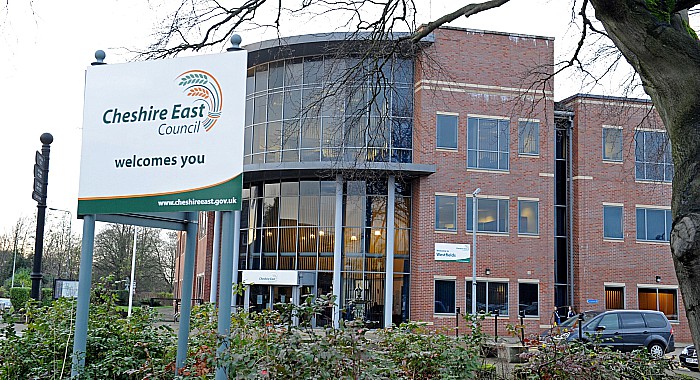 Cheshire East Council's local air quality strategy is to be reviewed this week in a bid to tackle 17 areas of the borough needing improvement.
The strategy, to be discussed by the authority's environment and regeneration overview and scrutiny committee tomorrow (September 17), comes after a damning report in 2017 said air quality figures had been "deliberately manipulated".
Police are investigating allegations that some figures between 2012 and 2014 were changed at a number of the 119 testing sites.
The authority recently admitted officers and councillors had done all they could to get to the bottom if it before handing it over to police.
Now the authority says it wants to take "positive steps" and set out its strategy on managing air quality and pollution levels.
One of the worst areas for air quality in recent years has been along Hospital Street in Nantwich, due to the build-up of traffic and proximity to buildings.
Some areas like Hospital Street could see vehicle weight restrictions imposed, such as banning HGVs on certain roads, 20mph speed limits or signs encouraging drivers to switch off their engines when idle.
Sean Hannaby, Cheshire East Council director of planning and environment, said: "Whilst some measures will help to improve the whole of the borough, 17 areas will see additional actions, as they have been identified as air quality management areas (AQMA).
"AQMAs are areas where levels of nitrogen dioxide exceed the air quality objectives under Part IV of the Environment Act 1995.
"On assessment, the main contributor to poor air quality in Cheshire East is traffic, with diesel vans and cars a main pollutant.
"Where air quality is poor, it affects everyone.
"It can have long term impacts on health, with a disproportionate impact on the young and old people.
"Action to improve air quality and reduce emissions in Cheshire East is welcomed."
Draft documents outline how Cheshire East Council will work to improve air quality across the borough through planning, traffic management, encouraging alternative travel, construction, low emission transportation, education, and public awareness.