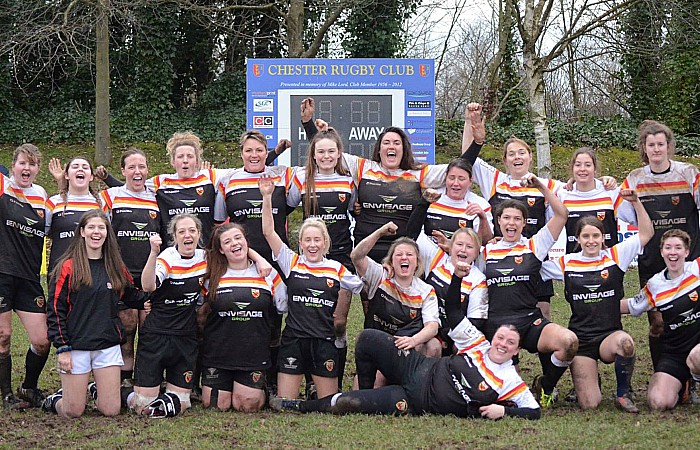 Crewe & Nantwich RUFC Ladies battled back late in second half to share the points with Preston Grasshoppers.
Despite starting the game well with a try from Mollie Latham, Crewe found the Hoppers too strong and the hosts had raced into a 15-5 lead at half time.
A player-led chat at half time and then losing captain Perris-Redding to a neck injury early in the second half spurred the visitors on.
They rallied with two quick team tries, finished off well by Latham again and Kate Heirene to trail Preston by just 22-17.
With things going all Crewe & Nantwich way late in the second half and momentum building, Jones skipped around the last two defenders in the last play of the game to dot down and make it 22-22 with the kick to follow.
Despite a superb effort from a tight angle, Davis could not add the extras to snatch all the points.
Vicky Irwin, coach at Crewe & Nantwich Ladies, said: "Two points feel fair, it's safe to say Preston will actually feel a little robbed as they performed well in the first half.
"Our basics let us down and we didn't show up until the 50th minute.
"I had confidence the girls could get something out of this despite a poor performance in the first half.
"And they showed great resilience to come away with something and who knows another couple of minutes, I feel we could have scored another.
"We will build on this performance and work towards welcoming Carlisle to The Vagrants next week, in which we will look to iron out Sunday's creases!"