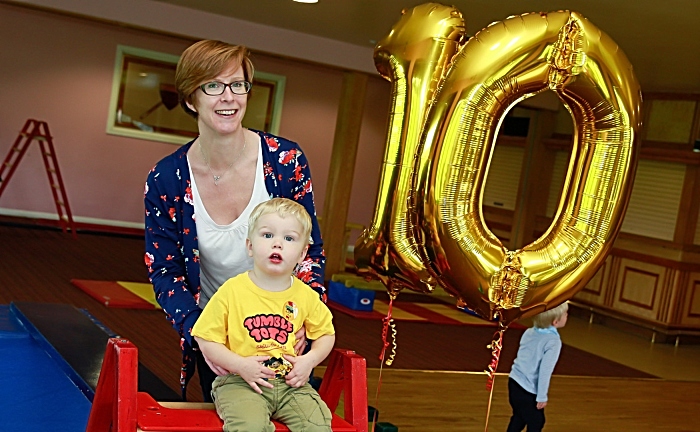 Tumble Tots Crewe & Nantwich is celebrating its 10th anniversary.
The franchise, which focuses on physical play programme for pre-school children, has been operating in South and Mid Cheshire for a decade.
It is aimed at children aged from six months to seven years, and runs at Crewe Vagrants Sports Club in Nantwich every week.
Crewe & Nantwich franchise owner Ann Barr said: "Reaching 10 years is a fantastic achievement, and the support we've had from the parents and children has been phenomenal.
"When I first took on the business it was just a dream to have so many sessions across the whole of Mid and South Cheshire, but it's happened and I couldn't be more proud.
"A lot of planning goes into the work we do, but seeing the impact we have, not just on the children, but also on their parents, makes it all worth it.
"We have a busy schedule, but we're still taking bookings and hope our impact will encourage even more people to take part and help us grow further."
Originally founded by former British Gymnast Olympic coach Bill Cosgrave in 1979, Tumble Tots is structured into five different age groups.
For those between six months and walking, children use senses without pressure before being introduced to rolling, climbing and jumping.
From two to three years, children are introduced to agility builders, and school starters are able to boost their confidence by undertaking activities without their parents.
By the time a child has completed the programme at seven, they will have taken part in exercises with and without equipment, games, teamwork and relays.
For details visit www.tumbletots.com/midcheshire, contact Ann on 07810513845 or [email protected]
(Photos courtesy of Little Toes Photography)