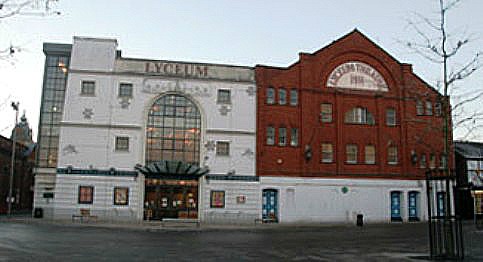 Crewe and Nantwich-based tribute The Bon Jovi Experience plays their hometown Crewe Lyceum Theatre tomorrow (October 19).
Formed in 1994 by a group of friends from Crewe, Nantwich and Dudley, The Bon Jovi Experience worked their way from small pubs to performing on-stage with Jon Bon Jovi himself.
"In the early 80s I was sitting in a rock pub called The Bitter End in Crewe with my (now) keyboard player listening to music," said singer Tony Pearce.
"Bon Jovi quickly became my favourite. It was my dream even then to be like Jon."
In 2006 they were asked by Jon Bon Jovi to perform at the Hard Rock Café in London to celebrate his induction into the Rock and Roll Hall of Fame.
On the night, Jon joined the band in front of a sell-out crowd to perform the hit Who Says You Can't Go Home.
"It was a privilege and an honour to be asked to perform with such a legend," Tony said.
"Amazing doesn't really cover it. I sat in the dressing room after the show and pinched myself, asking 'did that just really happen?'"
The Bon Jovi Experience is live at Crewe Lyceum on October 19vat 7.30pm.
Tickets are £25 with discounts available for groups of 10 or more. Book via the Box Office or online at crewelyceum.co.uk
Meanwhile, the Laugh Out Loud Comedy Club returns to the Crewe Lyceum Studio for another night entertainment on Friday October 26.
Four more comedians are appearing including Steve Shanyaski, Jay Handley, Pete Phillipson and Damion Larkin.
The Laugh Out Loud Comedy Club starts at 8pm. Tickets are £17.50 and available online at crewelyceum.co.uk or by phone on 01270 368 242.
*Acts are subject to change.
For more details of all Crewe Lyceum's shows, visit www.crewelyceum.co.uk