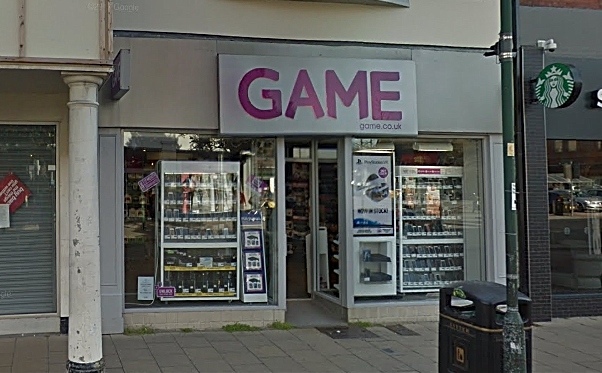 A masked armed robber raided the Game store in Crewe today, threatening staff with a firearm.
Detectives are looking at possible links to a similar raid on the Subway store nearby just days ago.
An offender, wearing a bandanna across his face and armed with a gun, entered the Game store on Market Street at 9.25am today (October 24).
He threatened staff and demanded they opened the safe.
He then fled the scene with a large quantity of cash and a game console.
The offender is described as male, wearing a yellow high visibility vest, a beanie hat and the bandanna on his face.
A similar incident happened on October 18 at the Subway store, just yards away on Market Street.
Detectives released a CCTV image of the suspect in the Subway store raid (pictured).
Detective Inspector Claire Jesson said: "This was a terrifying ordeal for all those involved and we are committed to doing all that we can to trace the person responsible.
"The investigation is currently in the very early stages and we are following a number of lines of enquiry.
"At this stage we are keeping an open mind as to whether the incident is linked to a previous incident at Subway.
"As part of the investigation I'm keen to hear from anyone who was in the area at the time of the incident and believes they may have witnessed anything suspicious.
"This incident occurred at a time when a number of shops would have been opening, so there would have been plenty of people in the area who may be able to assist our investigation.
"I'd ask anyone with any information, no matter how small, to get in touch with the team here at Crewe."
Anyone with information that may help detectives with their investigation, no matter how small, should call Cheshire Police on 101, quoting IML 221207, give the details via https://cheshire.police.uk/contact/general-enquiries or contact Crimestoppers anonymously on 0800 555 111.
(Game in Crewe – pic by Google Street View)