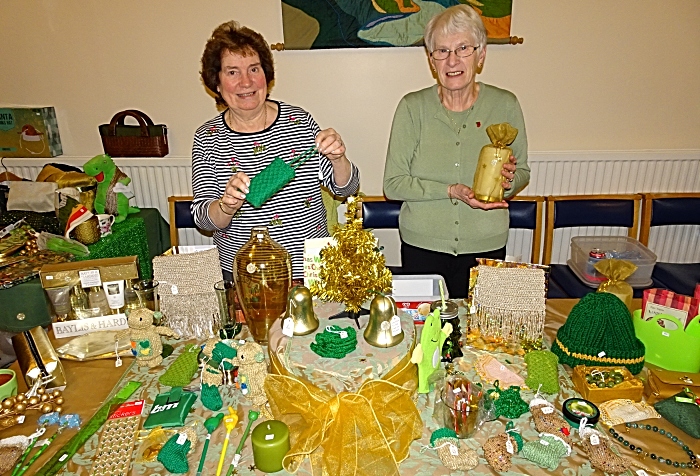 The annual 'Holly Fair' took place at Wells Green Methodist Church on Brookland Avenue in Wistaston, writes Jonathan White.
In the entrance hall there was a Fairtrade goods stall with food items, a hamper to be raffled, a book stall and Christmas cards for sale.
Santa Claus was kept busy in his Grotto providing gifts to all the boys and girls with the help of his Elf helper.
The stalls in the church hall included toys, books, costume jewellery, a Christmas stall, cakes, a green & gold stall, crafts and preserves.
The cafe offered a wide variety of refreshments for sale, including soup, quiches, sandwiches, rolls, cakes, trifles and jellies.
Teresa Hoper and Myra Wood co-ordinated the refreshments and Pat Nott organised the publicity and the stalls.
The event raised £1,937.23 including donations, and over £280 was raised for Fairtrade from the sale of their goods.
Pat Nott, Wells Green Methodist Church, said: "Our annual Holly Fair is always held on the first Saturday in November.
"It's a very popular and traditional fair and people come back each year to find their Christmas bargains, sample our delicious refreshments and enjoy the fellowship.
"Setting up for the event is a team effort, whether it is arranging the stalls, making cakes and sandwiches, donating items for sale or coming along and enjoying the day.
"I am very grateful to everyone who helped or supported the event. Hope to see you next year!"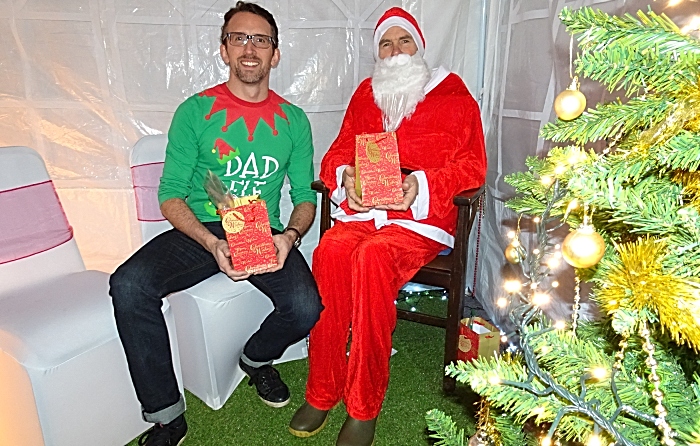 Future events at Wells Green Methodist Church include:
Sunday November 18 (5pm) – a showing of the movie, 'The Guernsey Literary and Potato Peel Pie Society'. Admission is free.
Sunday December 2 (10:30am) – Annual toy and gift service – donate toys and gifts to help ensure others are not without some joy at Christmas.
Friday December 7 (7pm) – Wistaston Community Christmas concert with Wells Green Church Choir, the Shavington Academy Band and the Church Lane Academy Choir.
Saturday December 8 (3pm) at Shavington – 'A time to remember' service recalling the love of those no longer with us. All welcome to come and place a named tag on a Christmas tree.
Wednesday December 12 (7:30pm) – choir and young musicians present a concert in aid of Action for Children. Come and support them as they raise money to enable children in difficult circumstances to live a more fulfilling life.
Sunday December 23 (6pm) – Carol Service.
Monday December 24 (4pm) – Nativity and Christingle Service – something for all the family.
Monday December 24 (11:15pm) – Midnight Communion – at Shavington Methodist Church.
Tuesday December 25 – Christmas Day family worship – join in to celebrate the birth of Christ. 9:15am at Shavington Methodist Church. 10:30am at Wells Green Methodist Church.
Sunday December 30 (10:30am) – a united service with other churches in the area at St John's Willaston Methodist Church followed by lunch and table games.
Sunday January 6 (9:15am) – bacon butties followed at 9:30am by a lively Energise service. Annual covenant service at 10:30am.
For information on Wells Green Methodist Church, visit: http://www.ropegreenmethodists.org https://www.facebook.com/wellsgreenchurchwistaston or contact Rev Den Harding via phone 01270 666156, [email protected]
(pics by Jonathan White)