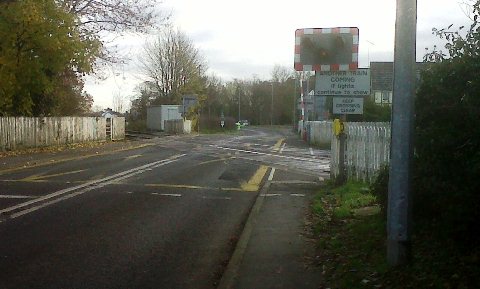 The level crossing on busy Newcastle Road in Nantwich is to close for nine days to allow for repairs.
Network Rail has given advance warning of the closure which will be in place from January 5 to 14.
It says the work is essential to prolong the lifespan of the crossing and prevent disruption and closures in the future.
But it means there will be no through route for vehicles, cyclists of pedestrians throughout the closure period.
And for the two weekends during the closure period (January 5-6 and 12-13), all rail services will be suspended.
Transport for Wales will run a replacement bus service between Crewe and Nantwich.
A letter has gone out to nearby residents close to the crossing.
In it, Network Rail states: "Safety is a key priority and for this reason a large amount of our work must be carried out while trains are not running.
"This means carrying out a lot of our improvements during the night and at weekends.
"Throughout the duration of our work we will endeavour to work responsibly. The equipment we use means some disturbance is unavoidable, but we will make every effort to minimise any unnecessary noise."
A diversion for traffic during the closure will take vehicles via Nantwich Bypass and down Crewe Road.
One resident who lives nearby said: "It's fine for a diversion route for cars. But the big problem is the lack of access for pedestrians and cyclists!"
There is a public drop-in event for any residents and road users to view the plans and ask questions.
This takes place on Tuesday December 4 between 3-6pm at The Chapel on Regents Park, London Road.