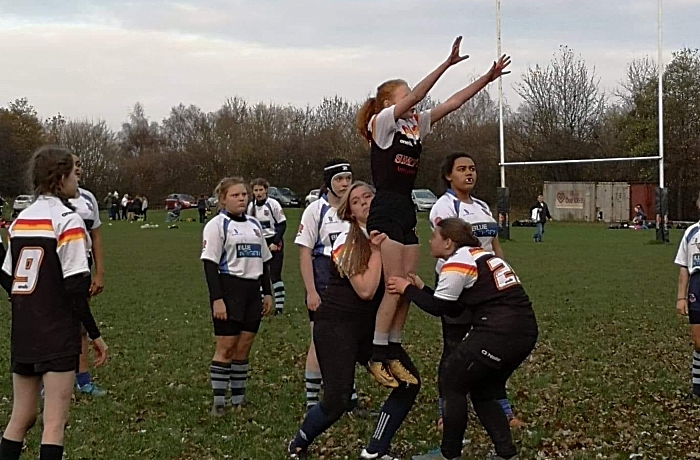 Crewe and Nantwich RUFC's youth section achieved another milestone with the first ever U15 girls game.
The 12-strong under 15s team played a mini tournament at Chester RUFC against Winnington and a Barbarians side of Sandbach, Ellesmere and Sunlight.
Spokeswoman katie Astbury said: "It was truly awesome and something we had
hoped for a long time.
"The matches were more about stepping into new positions whilst still being competitive.
"These are big strong girls and it took us the first half to settle in to
our new roles."
Against Barbarians, Crewe conceded three tries by being turned over at the ruck due to slow reactions.
But in the second half Crewe scored two great tries. Barbarians won 5-2.
"We were solid in the scrum and line-out and ok going forward but we still struggled with confidence in defence and were caught with our backs to the game too many times," said Astbury.
Against Winnington, Crewe played more as a unit and with more confidence in new
positions.
Rucks were supported, tackles were made and some great ball handling resulted two great tries, one from our own restart.
Winnington won 5-2.
"As we progress we have to ensure we are covered across the pitch so a huge thanks to all who stepped in to new roles, you were brilliant."
Meanwhile, Christine Lawson, 18, one of the first Crewe and Nantwich girls graduates to move into the ladies team, played for Premiership side Waterloo against Worcester at the weekend.
New players of all abilities from age 11-17 are welcome to training on Friday
nights from 6.30pm – 7.30/8pm.