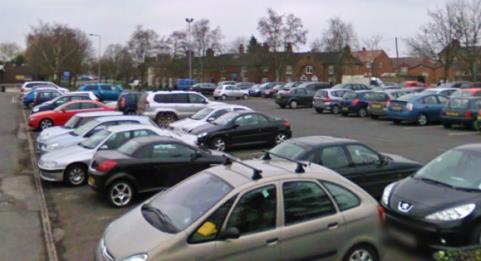 Nantwich Town councillors have vowed to fight Cheshire East Council's plans to increase car park charges in the town.
They say that Nantwich – and neighbouring Crewe – are being treated unfairly with some of the highest parking charges in the borough.
Under the proposals, all hourly parking tariffs will be increased by 10p – so council-run car parks like Civic Centre, Snow Hill and Love Lane will go from 60p to 70p for the first hour from April 2019.
Cllr Arthur Moran said: "We've been going on for years and years about the car parking policy of Cheshire East Council.
"I have great sympathy for Crewe which has some of the highest car park charges in Cheshire East, higher even than Alderley Edge where the Premier League footballers live!
"And in some areas of Congleton and Macclesfield, they have free car parking.
"They say we have a free car park in Nantwich on the old gasworks, but this is set for redevelopment and is full of potholes and deep puddles anyway.
"To keep putting charges up will deter people who will resort to on street parking and make that even worse.
"We do not want any more increases on council car parks, it's unfair when you consider other areas have it cheaper or free. Enough is enough."
Under the proposals, Cheshire East says it will retain some schemes such as "free after 3pm" and the chance to claim back parking when using Snow Hill car park for Nantwich Pool.
Cllr Peter Groves said: "We need to make more people aware it is free after 3pm on many car parks, encourage people to come shopping later in the day.
"The boards and signs also need to be clearer."
And Cllr Douglas Bowyer-Bates added: "Increasing charges are driving people off car parks and into narrow residential streets like South Crofts, which is causing problems."
The town council voted unanimously to object to the proposals.
Public consultation on the plan is ongoing until December 19.
People can write in with their views to [email protected] and titled "Variation to the Car Parks Order".
A detailed breakdown of the changes to car parking policy can be found here.