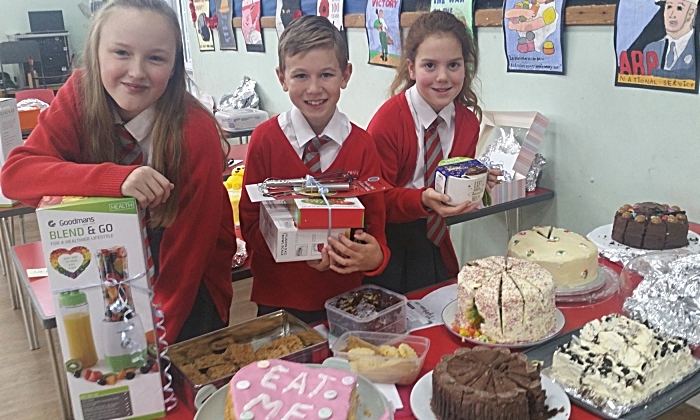 Pupils in Nantwich cooked up a great idea to raise funds for charity when they staged their own Great British Bake Off contest!
Young bakers at Highfields Academy wowed judges with a stunning array of painstakingly decorated cakes and biscuits.
And the effort made £200 for Children in Need 2018 after classmates paid £1 to sample the treats during playtime.
Entries included carrot cakes, coffee cakes, Victoria sponges, rocky road slabs, chocolate Yule logs and iced biscuits.
There were more than 40 all adorned with Maltesers, chocolate buttons, sprinkles and carefully crafted Pudsey bears.
Highfields headteacher Simon Dyson said: "Once again, a brilliant effort from our pupils and their families.
"We wanted to raise money for the appeal but also encourage families to bake together. It was clear from the entries they had done just that."
Judges included teachers and Nantwich business owner Jan Roberts, of Pure PR.
Jan, a former regional journalist and keen baker, said: "It was good to hear from the children how much they had enjoyed decorating the cakes.
"Their creativity earned 10 out of 10 from me."
Children also recently made poppies from recycled plastic bottles.
A cascade is on show on the front of the recently revamped school building to January.
Prospective parents are welcome to look round facilities. Call 01270 371196 or visit www.highfieldsacademytrust.co.uk
(Pics: Pupils Brooke, Joseph and Isabella with their winning Bake Off entries; and a poppy cascade is on display to January)