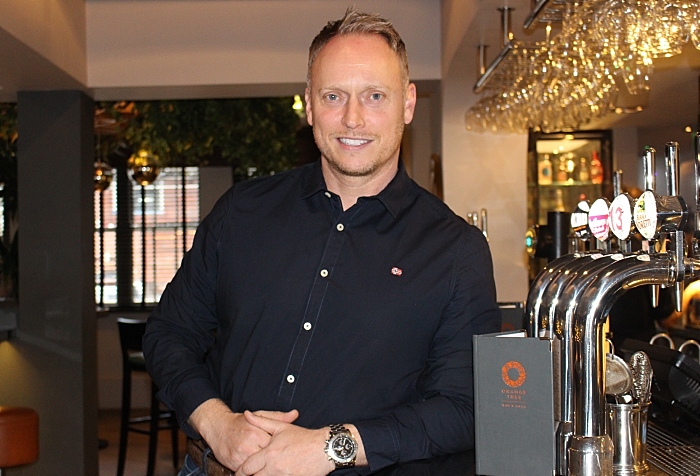 Pub firm Parogon Group has announced plans to create 150 new jobs in South Cheshire, Staffordshire and Shropshire in 2019.
The firm has acquired to new pub sites in the region, and aims to boost its workforce from 360 to more than 500.
One of the new pubs it is taking over is the Broughton Arms, in Balterley near Weston, which has been shut for a number of years.
It will also be acquiring The Red House in Lilleshall, Shropshire.
These will add to its existing portfolio of six restaurants which includes The Boars Head in Walgherton near Nantwich as well as The Swan With Two Necks in Blackbrook, The Wayfarer in Stone, The Orange Tree in Stoke-on-Trent, Blockhouse at The Sheet Anchor in Whitmore, and The Seven Stars at Brocton.
Now the firm wants to support its expansion and is looking to employ new members to the team from waiters/waitresses to chefs and restaurant managers.
Director at Parogon Pubs Richard Colclough (pictured) said: "We are looking for people who want to grow and develop into the new sites.
"Many of our members of the Parogon team have joined the company due to its excellent career progression opportunities.
"Every member of staff is valued and rewarded for their hard work and dedication."
Parogon Group has aspirations to make The Times Top 100 Best Companies to Work For and invests heavily in its staff.
Next year the employment of the additional 140 staff will be complemented by a projected growth of 35%.
Richard added: "We know the key to a successful business is its staff.
"We pride ourselves on running a happy workforce, with plenty of progression opportunities as well as plenty of fun activities for everyone to get involved in.
"We're passionate about offering a relaxed dining experience and exceptional customer service so we're looking for people with the same passion and integrity as us."
To apply for a job visit parogonpubs.co.uk/jobs