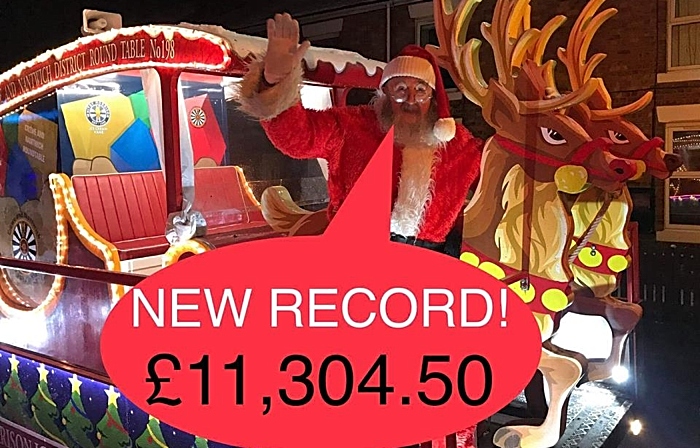 Crewe and Nantwich Round Table have broken festive records this Christmas after collecting more than £11,000 on Santa's Float.
The float has spent the last two weeks on its traditional tour of all corners of Crewe, Nantwich and surrounding villages.
Aided by an army of volunteers, the Round Table float delighted hundreds of youngsters who were able to meet Father Christmas.
And now collections have been added up, they have pulled in an amazing £11,304.50p which will go to local causes.
Crewe and Nantwich Round Table said on its Facebook Page: "What a season it has been this year!
"Friends made, miles walked, rain felt, smiles created, lists collected, memories made…and a new record collection!"
(Pic courtesy of Crewe and Nantwich Round Table)