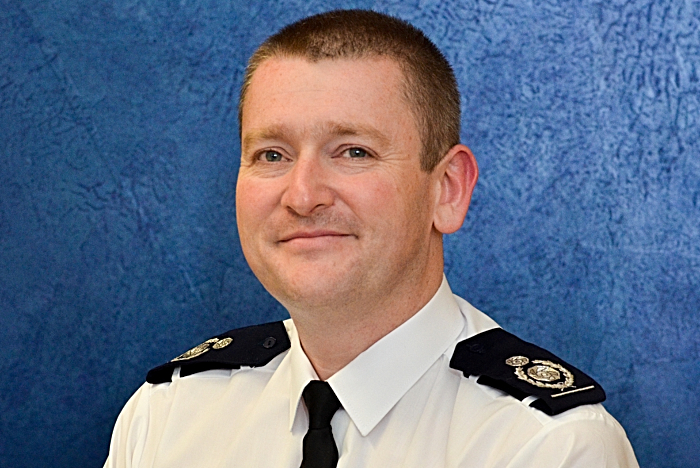 Cheshire Fire and Rescue Service is rated "good" in most areas, according to an independent review by Her Majesty's Inspectorate of Constabulary and Fire and Rescue Services (HMICFRS).
The service is one of 14 inspected so far with more to be scrutinised in 2019.
The inspection looked at how effectively and efficiently the service prevents and protects the public from, and responds to, fires and other emergencies.
It also examined how well the organisation looks after its people.
CFRS was rated as "good" in the majority of areas inspected, but also says it needs to improve how it looks after its employees.
HMICFRS praised the service for keeping people safe and secure from fire and other risks, understanding risks facing the local community, and its work to prevent fires and protect the public through its fire regulation activity.
Chief Fire Officer Mark Cashin (pictured) said: "I am pleased the service has been independently recognised for the work it does across Cheshire to keep people safe from fires and other emergencies.
"I hope this reassures the community we serve that Cheshire is among the highest performing fire and rescue services to have been inspected and that it is operating effectively and efficiently."
HMICFRS states the service requires improvement in how it looks after its people, and recommends it improves access and visibility of senior officers and improves communications between managers and wider workforce.
Mr Cashin said work was ongoing to address findings within the report.
He added: "The service has been through a significant amount of change in recent years.
"Engaging with staff to promote a positive culture is a key priority for myself and other leaders within the organisation.
"We recognised this in our own self-assessment and action is already underway to address the findings of the inspection.
"Myself and senior managers have undertaken more than 70 visits to teams over the past five months to engage with staff and listen to their views and concerns.
"We will work with members of Cheshire Fire Authority to develop action plans to address the findings of the inspection and improve the service even further.
"Overall this is a good report, with Her Majesty's Inspector pleased with our performance and commending our successes."
Chair of Cheshire Fire Authority Cllr Bob Rudd said: "This is a positive report overall and I am pleased the inspection team have highlighted the wide range of good work that the service undertakes.
"Work is already underway in some of these areas and going forward the authority will monitor progress against these actions."