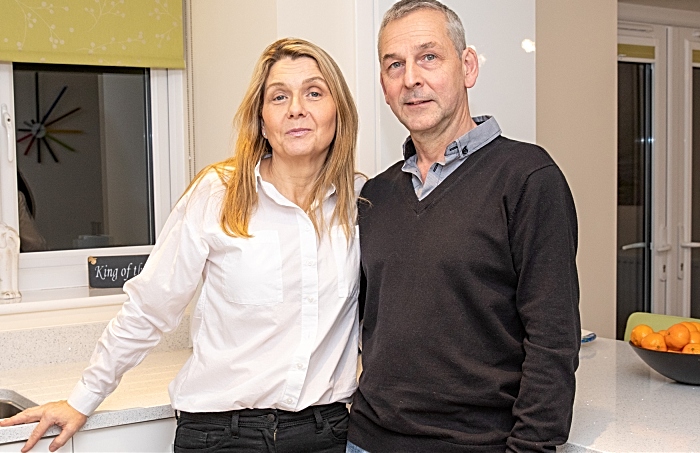 A happy Nantwich couple got engaged on the first night in their new home!
Phil Everall popped the question to his partner Mary Bostock as they shared a bottle of Champagne in their new Marbury Meadows home in Wrenbury.
Mary immediately said "yes" as the couple sat out in the garden, drink in hand and they married in Residence in nearby Nantwich.
Mary said: "I knew absolutely nothing about it!
"We were outside in the garden, late in the evening, enjoying our new home and were so happy, marking the house move.
"When Phil asked me to marry him, I couldn't believe it and, of course, I said yes.
"We didn't want to wait and had a beautiful wedding with our friends and family in Georgian mansion house, the Residence, in Nantwich."
Mary and Phil moved into their four-bedroom Bovis house with Phil's daughter Lucy, 20.
The couple have four daughters between them and needed extra bedrooms to use for guest visits.
Mary's friend Michelle Johnson recommended Marbury Meadows, as they wanted a modern home in a quiet location, and they ended up putting their deposits down on the same day.
They now live right by each other, with their gardens touching.
Mary and Phil had separate homes in Nantwich before they decided to move in together. Mary sold hers and Phil used Bovis Homes' Home Exchange scheme.
"This is the first new-build I've lived in and I love it. It's a blank canvas that we can slowly put our own stamp on," Mary added.
"We had a joint housewarming and engagement party, for about 30 people, with a big marquee in the garden.
"We've got such lovely neighbours and we have had a few get-togethers. There are two village pubs nearby too, which are great."