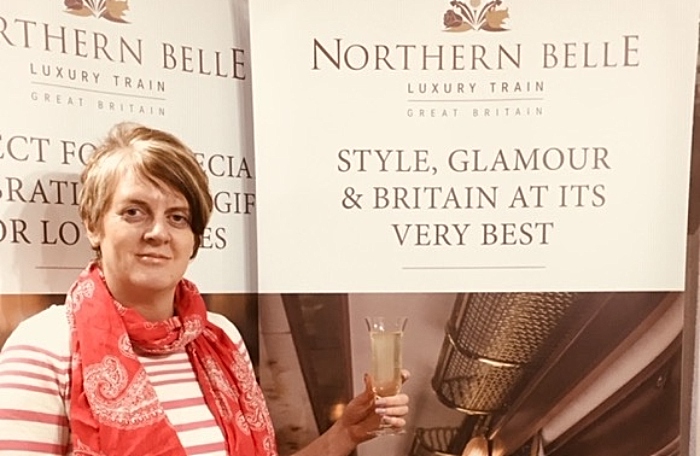 Nantwich-based Northern Belle, one of the world's most luxurious trains, has appointed former general manager Jeanette Snape to be its new managing director.
And among her first moves has been to arrange for the Flying Scotsman, the world's most famous steam locomotive, to haul four special excursions from Crewe and Manchester this summer.
Jeanette, who lives in Audlem, works from the Northern Belle's offices based off Hospital Street in Nantwich.
She said: "The new excursions promise to be unforgettable trips for everybody.
"We will be recreating the golden days of rail travel, with delicious onboard food and impeccable service.
"The world's most famous steam loco pulling one of the world's most luxurious trains.
"Can you get any better than that?"
Manchester University graduate Jeanette, 44, who is originally from Bolton, has worked her way up through the ranks since joining the company as northern accountant in 2001.
During that time, the seven ornately-decorated vintage Pullman carriages, which reproduce the glory days of 1930s style rail travel, have travelled more than a million miles around Britain.
Passengers have downed half a million bottles of champagne – one opened every two miles. There have been 20 weddings on board and 1,000 engagements.
Now Jeanette has ambitious plans to make travelling on the Northern Belle even more special.
As well as the Flying Scotsman excursions, another special train will take nearly 300 punters from Crewe for a day out at Ladies' Day at Royal Ascot in June.
And to make sure nobody goes thirsty, Jeanette is having a special onboard wine cellar installed.
She said: "Northern Belle is old-style travel the way it was meant to be.
"A time when getting somewhere could be as much fun, if not more, then actually arriving.
"My remit as managing director is simple: to give our guests a day to remember, memories to last a lifetime … and to make people smile."
The Northern Belle will be making several trips from Crewe, Chester and Manchester throughout the year.
When not out on trips, the train is housed at Carnforth, where maintenance work can be carried out.
For more details, or to book tickets, phone 01270 907010 or see www.northernbelle.co.uk