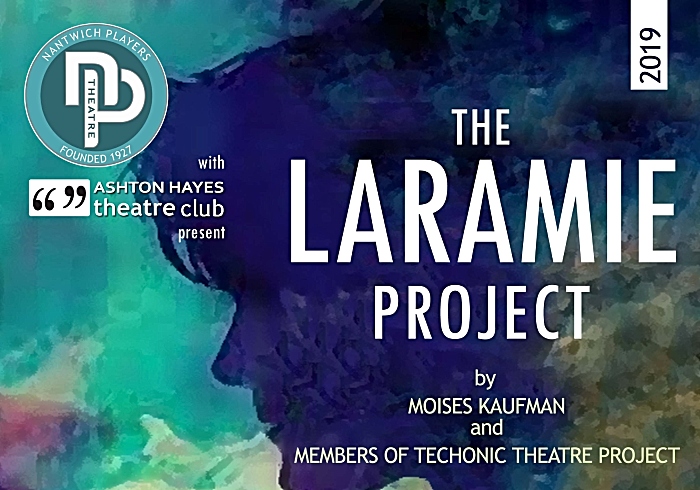 Nantwich Players are to stage their first 'Mini Season' between February 11-24.
The Mini Season provides four plays over two weeks, giving the audience more chances to see exciting theatre.
With three sets of performances, Nantwich Players offers The Laramie project, The Hollow Crown, and A Double Feature – Two One Act Plays called 'Albert' by Richard Harris and 'Edgar and Annabel' by Sam Holcroft.
The Laramie Project, February 11-13, is by Moises Kaufmann and Members of Techtonic Theatre Club and Ashton Hayes Theatre Club.
It's a unique story of the reaction to a real-life event that took place in Wyoming, USA in 1998, when gay university student Matthew Shepard was murdered in the town of Laramie.
His case led to the adoption of hate crime laws to be passed.
Kaufman and members of the Tectonic Theatre Company visited Laramie six times and spoke to more than 200 people.
The result is a docu-drama that testifies to the seismic impact of a hate crime on a small town to the whole of America.
Not suitable for children under 14 years of age.
Tickets are £9, 7.45pm Curtain up.
The Hollow Crown, February 14-16, is about the Kings and Queens of England including music, poetry, speeches, letters and other writings.
By John Barton, it has been performed in America and England by stars from the Royal Shakespeare Theatre.
Performed are the writings of royals from William I to Victoria.
The Hollow Crown has proved to be one of the most successful productions the RSC has ever staged. More than 70 actors have performed it at different times.
Tickets are £9, 7.45pm Curtain up.
A Double Feature – Two One Act Plays in One Evening, is on February 22-24.
Opening will be Albert, by Richard Harris, a wonderful, frantic one-act comedy which will have audiences engaged from the moment it begins.
Following the interval, is Edgar and Annabel, by Sam Holcroft.
This dystopian fable is about a group of freedom fighters attempting to stand up to a repressive regime, while being continuously subjected to surveillance.
The play explores the complex relationship that undercover agents, and actors, have with their allotted roles.
This play contains the use of strong language and adult themes.
It is 7.45pm Curtain up, tickets are £7.