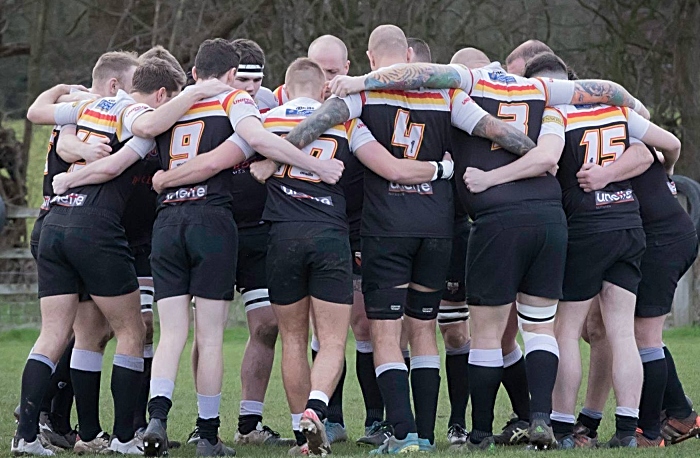 Crewe & Nantwich RUFC 1sts were held to a "frustrating" 17-17 draw by Leek.
And Crewe coach John Farr admitted his side had been dragged into an "arm wrestle" instead of playing their usual style.
Leek started the stronger with their big forwards carrying the ball well, but Crewe's defence held out.
They soon won some good ball moving it well through the backs causing the Leek defence problems.
This pressure forced Leek to concede a penalty for off side converted by fly half Jim Creighton 3-0.
Leek forwards then started to put some big drives together pinning Crewe back into there 22, it was from a drive from the forwards that sucked in the Crewe defence to give the left winger space to score out wide 3-5.
A break by skipper Josh McShane found no.8 Matt Standley in support who powered over from 22 metres for a well deserved try 8-5.
A penalty from Creighton gave Crewe a half time lead of 11-5.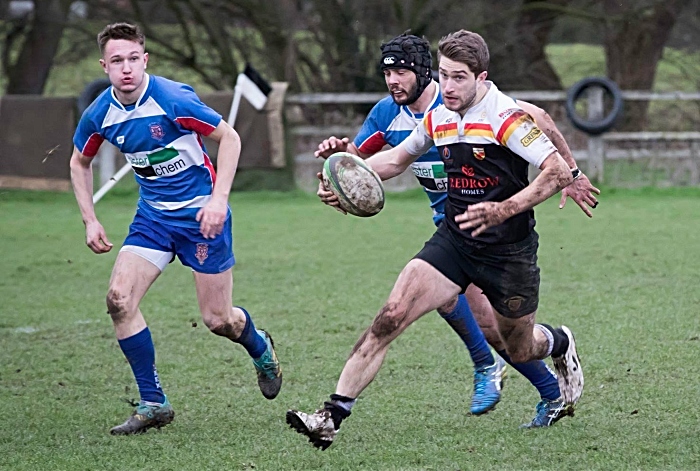 Another penalty from Creighton soon after half time increased Crewe's lead to 14-5.
But Leek gradually took control through their forwards who were well on top at scrum and lineout, giving their backs a good supply of ball.
This meant Crewe were on the back foot defending from deep and the pressure told as the visitors no.8 went over from a scrum converted by their fly half, for 14-12.
More pressure from Leek forced Crewe back and again the visitors scored a try after pressure from the forwards the right winger going over in the corner, 14-17.
To their credit, Crewe forced their way back up field.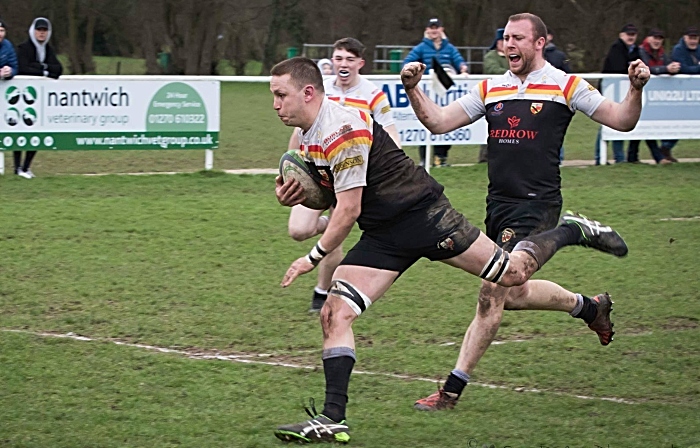 Advantage was played from a Leek player being offside at a ruck, the ball was spun wide to wing Elliot Meredith who was forced into touch just short of the line.
The play went back for the penalty which Creighton converted to tie the score at 17-17.
Despite their best efforts, Crewe were unable to find a winning score and they now face a tough game next week away to league leaders Ludlow.
Head coach John Farr said: "A frustrating afternoon of rugby!
"We naively allowed ourselves to be dragged into an arm wrestle with Leek and played at their level instead of sticking to our style of play.
"When we actually worked through the phases we showed the gulf in class, however it only happened a couple of times in 80 minutes.
"Leek seemed delighted with the result, they knew they'd got out of jail.
"Our set piece, particularly the line out, didn't function well and we put ourselves under unnecessary pressure.
"Not ideal preparation for Ludlow but I'm confident the boys will bounce back."
Meanwhile, Crewe & Nantwich Colts lost against St Helen's West Park 29-7, and the Senior Mens 2nds also lost 37-16 against New Brighton.
(Images courtesy of Sue Ridout)