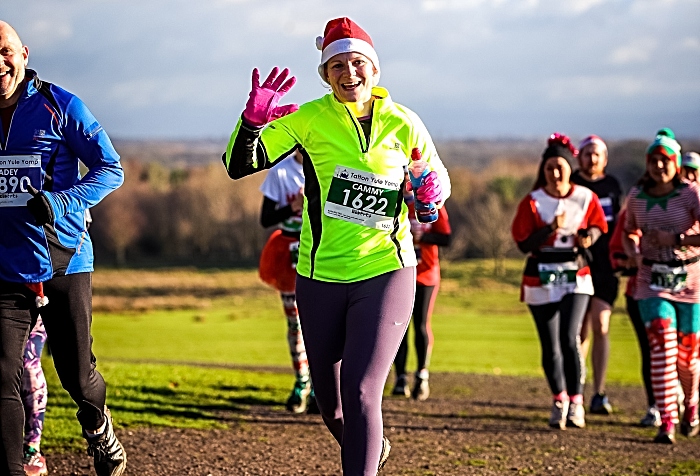 A team from Nantwich based Hibberts Solicitors have raised £28,000 for four charities after completing the Tatton Mule Yomp.
The team – Chris Boundy, Carolyn Brooksbank, Camille Renaudon, Michael Ward, Anne Walley, Karen Tomlinson and Karen Witter – were among 1,500 people taking part last month.
The 10K race started at the Knutsford Gate to Tatton Park, continued around the stunning grounds and beautiful scenery, across park trails and finished just outside Egerton Youth Club.
The run was designed for all runners including clubs and team entrants, novice and recreational runners.
Stewart Bailey, Hibberts Managing Partner and Race Director, said: "As one of the organisers and sponsors of the Tatton Yule Yomp it was great to see so many people out enjoying running the course and raising money for such well-deserving charities.
"The Hibberts Solicitors team did really well and thoroughly enjoyed the challenge.
"It was also great to see so many young people taking part in the fun run.
"The race participation has grown so much in the past ten years and I'd like to thank everyone who helped support the organisation and the runners."
The money raised was split across four main charities – David Lewis, East Cheshire Hospice, North West Air Ambulance and Carers Trust 4all.
David Lewis is the UK's largest provider of care, education, assessment, treatment and life skill development for people with complex epilepsy, physical and learning difficulties and other neurological conditions.
East Cheshire Hospice cares for adults suffering from life-limiting illnesses from which there is no cure.
They care for the whole person, aiming to meet all needs, whether they are medical, emotional or spiritual or around the challenges of daily living.
Carers Trust 4all offers a range of support services for carers and the people they look after, to allow a carer normality and a chance to have a break away from their caring responsibilities.
This year's date for the race will be announced on www.tattonyuleyomp.co.uk and on the Tatton Yule Yomp Facebook page.
(Pic: Camille Renaudon from the Hibberts Solicitors Team, Photo Credit: Epic Action Imagery)