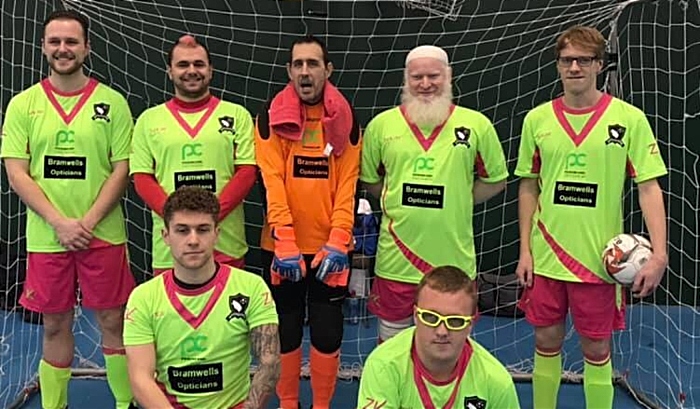 A 'Bingo at the book shop' fundraising event will take place at Nantwich Bookshop & Coffee Lounge in Nantwich later this month, writes Jonathan White.
All money raised will go towards running and maintaining 'Winsford Wolves VIFC' partially sighted 5-a-side indoor football team, setup by Craig Acton in April 2015.
Winsford Wolves VIFC play in the Partially Sighted Football League, which is a national league for adult partially sighted mixed-sex teams, with fixtures taking place on a monthly basis.
Partially sighted football is played on a clearly marked pitch, with equal lighting intensity, and with a ball colour that contrasts from the pitch and lines.
Goalkeepers are not allowed to leave the penalty area.
Craig Acton, event organiser and the Manager of Winsford Wolves VIFC, said: "The bingo nights always are a fun and enjoyable night, where people can have a laugh and make new friends."
Denise Lawson, Nantwich Book Shop & Coffee Lounge, said: "It would be really nice to welcome as many as possible to make this a great fundraising event."
The event is on February 26, doors open 6.30pm, eyes down at 7pm.
Tickets are £8, which includes 8 games of prize bingo and 2 games of cash bingo.
Hot and cold drinks will be available for purchase. There will also be a prize raffle drawn on the night.
For further information relating to Winsford Wolves VIFC, visit https://www.facebook.com/winsfordwolvesVIFC/
(Pic courtesy of Craig Acton)