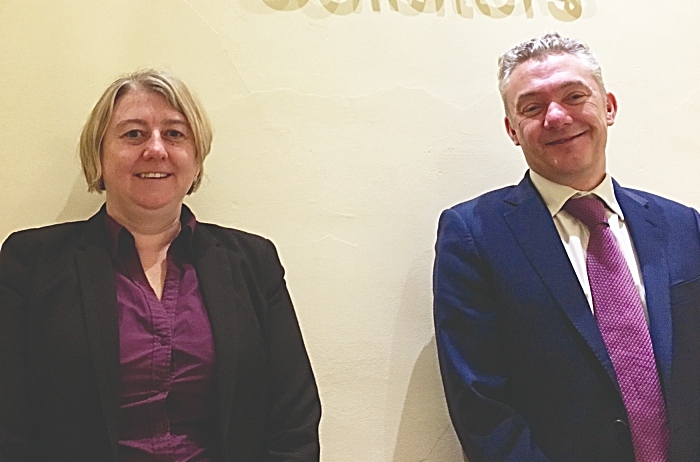 Hibberts Solicitors in Nantwich is expanding by appointing two new solicitors to the business.
Family law solicitor Angela Parker and probate solicitor James Charnock have been recruited to the company.
Angela joined the Nantwich branch specialising in family law.
Her career began as a paralegal/legal clerk after graduating from Staffordshire University with a Law Degree and qualifying as a solicitor in 2007.
She has always felt a calling for family law and now covers issues relating to divorce, financial matters, children matters, co-habitation and separation agreements.
James has joined the private client and estates team based at the busy Nantwich office.
James completed a business degree at Birmingham University before pursuing a career in the legal profession and he completed the post graduate diploma in law at the College of Law before qualifying into private practice.
James has been a solicitor since 2007 and specialises in advising on matters from the preparation of wills and powers of attorney, to the administration of complex trusts and estates.
He also has a special interest in Court of Protection work having previously worked with a professional deputy.
Hibberts' Head of Dispute Resolution Michael Ward said: "Hibberts is committed to personal service and prides itself on providing a professional and practical service to all their clients.
"With over 200 years of service and 6 offices across Cheshire and Shropshire, we're delighted to welcome Angela and James to the organisation and show our commitment to continuing to grow our highly experienced team to provide the best services to our clients."
For more information on how Hibberts Solicitors can help you with your legal matters visit www.hibberts.com
(Pic: Angela Parker and James Charnock)