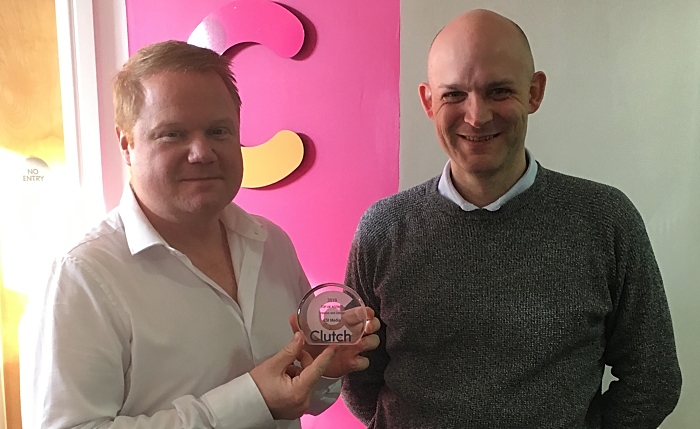 Staff at a digital agency in Crewe are celebrating being named as a leading UK Creative & Design Agency by Clutch.
The team at CSI Media, on Crewe Business Park, was established in 1998 by father, son and best-friend.
They deliver custom website, software and branding solutions for more than 500 clients from small local businesses to multinational brands.
Richard Nash, Business Director at CSI Media, said: "We are delighted to have been named as a Top Creative & Design Agency in the UK.
"What makes the Clutch awards so special is that they are based on excellent feedback from our clients.
"We recently celebrated our 20th anniversary, and these awards reflect the hard work, passion and dedication shown by each team member on our journey so far.
"I look forward to working with new and existing clients on lots of very exciting web and software projects in 2019!"
CSI Media now employs a team of 32 designers, developers and account managers, working with clients including The Priory Group and Auto Trader.
They have launched a new website and brand for My Candy Cloud, a Crewe-based confectionery company.
At national level, a new high-spec website for the Cormar Carpet Company won Gold in Marketing at the National Flooring Innovation Awards 2018.
CSI Media is a local agency which competes against the biggest digital agencies in London and Manchester.
For more information on CSI Media, you can visit their website at www.csimedia.net or email their friendly team at [email protected]
(Pic: Richard Nash, business director, and John Jackson, technical director)