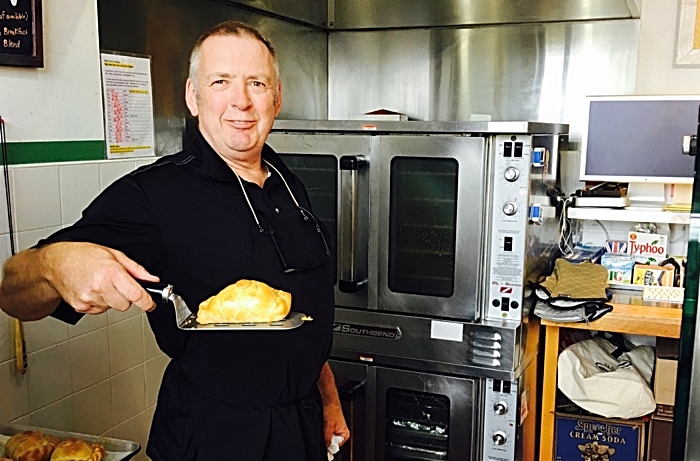 A Nantwich man who set up a pasty business in America has gobbled up his competitors to win the World Pasty Championships for the second year running.
Pure Pasty owner Michael Burgess, 57, opened his bakery in Virginia in 2010 – a year after emigrating there.
Inspired by Nantwich-based bakers Chatwins, he soon tapped in to the big US fan base for gourmet, up-market pasties.
Former Nantwich and Acton Grammar pupil Mike hit the headlines last year when he dared put pineapple.
Now he's scooped the award for the second time, with a creation inspired by the American Thanksgiving meal tradition.
In a closely contested race, Pure Pasty won in the Open Savoury Company category with a "Turkey, Sage and Cranberry" baked goody.
Mike grew up in Nantwich and his granddad was good friends with Arthur Chatwin.
He puts his success down to growing up eating tasty pasties and pies.
His company returned to the Eden Project in Cornwall for the World Pasty Championships to do battle with an innovative range of pasties.
And together with his chef Stuart Moll, he presented his mouth-watering array creation.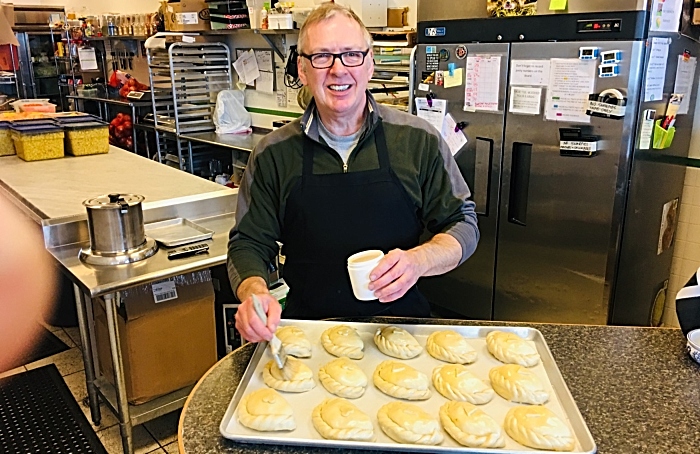 He was up against other classic pasties, including a Reuben and a Santa Fe Southern Western Veggie; and British favourites such as Chicken Masala, Pork & Apple and Lamb Jalfrezi.
Last year Pure Pasty's BBQ Chicken won the Open Category section provoking a flurry of publicity.
Mike, who was in Barony Hospital and grew up in the Birchin Lane area of town, said: "Chatwins bakery in Nantwich was a big inspiration.
"I've been a lifelong fan of the pie and pasty and have strong connections to Cornwall from many childhood holidays spent in the county."
The launch of Pure Pasty was a huge life change. Before that, Mike worked as an IT manager for HSBC in Canary Wharf, London.
Before that he spent 15 years living in Sheffield also working for HSBC.
"I suppose the career change could be described as a midlife crisis," he added.
Mike's first full time job was at Rolls Royce in Crewe.
He lived in Willaston for a while before moving to Peterborough then Sheffield with his job.
His grandfather, Sydney Simpson, used to run Simpson's Shoes in Nantwich.