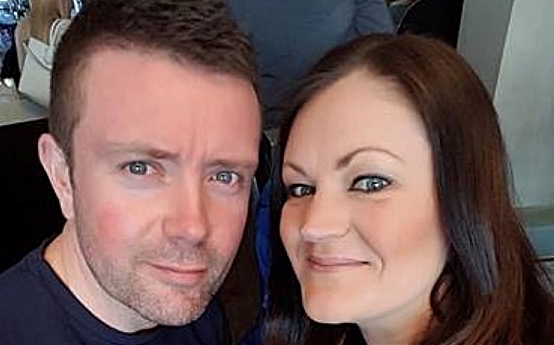 A Nantwich woman's new business has grown so quickly in a few months she's taken on her partner full-time as operations director.
Emma Dechoux launched her Inspired Learning company in April last year, offering training and coaching solutions to organisations and individuals.
Emma, who moved to Nantwich 13 years ago, worked in Learning and Development for various businesses for 14 years and decided to take the leap into self employment.
Now she's lured her partner Marc Shepherd to work full-time to help cope with the demand after a successful 10 months.
"I am in a position where I require some help with the day to day running of the business and need to progress with the design of my brand such as a website," she said.
"I have therefore just appointed an Operations Director, Marc Shepherd. He is my partner and handed in his notice last week where he has worked as a graphic designer for 24 years!
"We're both very excited about running this business together and about the future of the business."
Emma was made redundant from Phones 4u in 2014 and moved on to work in Healthcare and Facilities Management.
"I never felt truly settled and part of the organisation as I had at Phones 4u," she recalls.
"I decided I wanted the training and development that I offer to spread to more than just one organisation.
"I set up my own Learning Consultancy, Inspired Learning, and took the leap into the world of self-employment.
"At the end of May I handed my company car back and left behind the security that comes with a permanent job!"
But Emma has not looked back since.
Inspired Learning offers solutions including Management and Leadership Development workshops and programmes.
She covers topics such as emotional intelligence, leading change, motivating teams, personal effectiveness, managing capability, recruitment skills, mental health in the workplace and coaching skills.
"Our Personal Development topics include presentation skills, resilience, confidence, customer experience, decision making, innovation and creativity to name a few," added Emma.
"I'm also a Mental Health First Aider and would like to work in this area more, supporting individuals and managers to have a healthier workplace that promotes positive mental health and self-care.
"It's not all been plain sailing!
"The journey this business is on is still very much in its infancy.
"But as I come up to celebrating my first year I am very proud to say that the business is going from strength to strength and is growing!"
Partner Marc Shepherd was a Graphic Designer at SG World in Crewe for 24 years before quitting to join Emma's business.
"He is heading up the operations side of the business and will also look after design, website and branding," she added.
"Our next steps will be to build a team of associates to work with us, too."