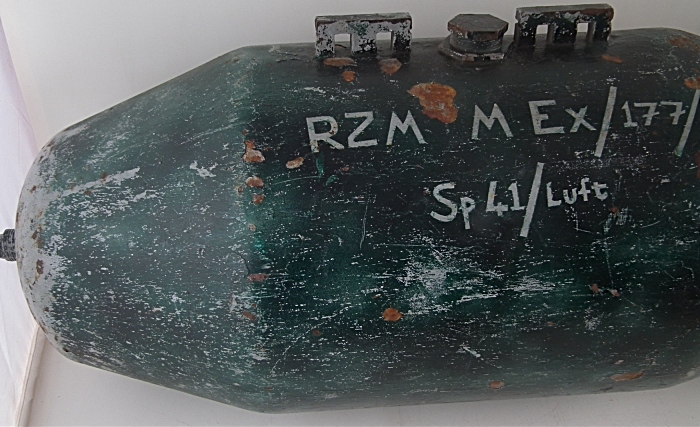 An auction house in Nantwich will be selling something a little different this month – World War Two bombs!
Peter Wilson Auctioneers on Market Street are staging a Militaria auction on March 28 – which will include these terrifying looking devices.
But don't worry, these are harmless as the bombs were used for training when soldiers were preparing for battle in the 1939-45 war.
A Peter Wilson spokesman said: "The first is a WW2 ear training bomb that would have been filled with sand or water and used for bombers to do practice bomb runs.
"There is wording painted on the side but I am not sure how original it is."
The auction house also received these two 100lb bombs (pictured) below in the post this week to go in the sale.
"Amusingly they have 'Catch it' and Enjoy it' painted on the sides," said the spokesman.
All the bombs were sent in by private collectors from out of the local area.
The items are due to be sold on March 28 in the Arms and Militaria auction alongside 350 other lots.
Pre-auction viewing at Peter Wilson will take place on Saturday March 23, 9.30am-midday, and Wednesday March 27, 9am-5pm.