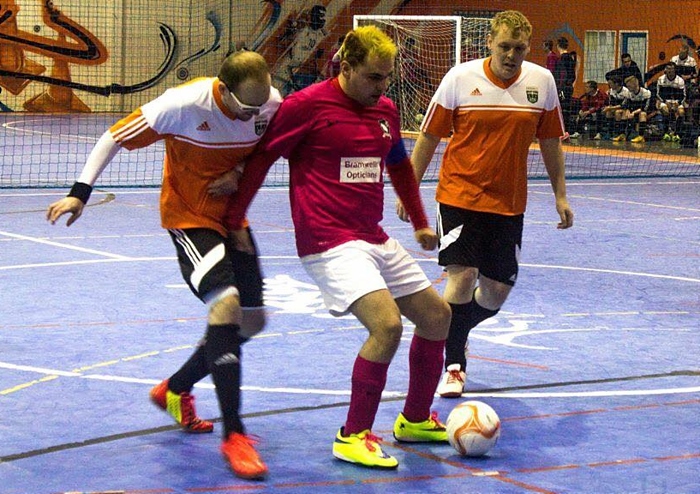 A 'Bingo at the bookshop' fundraising event will take place at Nantwich Bookshop & Coffee Lounge in aid of a local partially-sighted football team, writes Jonathan White.
The event at the shop on High Street takes place on Tuesday April 9 from 6.30pm onwards.
All proceeds will go to Winsford Wolves VIFC – a partially sighted 5-a-side indoor football team.
Funds will help with league entry fees, players insurance, travel costs and towards accommodation costs for match stopovers.
The event follows their successful bingo night held at the same venue in February this year.
Winsford Wolves VIFC was set up in April 2015 by Craig Acton, who is registered blind.
The team play in the Partially Sighted Football League – a national league for adult partially sighted mixed-sex teams, with fixtures taking place on a monthly basis.
Partially sighted football is played on a clearly marked pitch, with equal lighting intensity, and with a ball colour that contrasts from the pitch and lines.
Goalkeepers are not allowed to leave the penalty area.
Craig, event organiser and the manager of Winsford Wolves VIFC, said: "Everyone should come along for a great night of bingo with a great bunch of people, with fantastic homemade hot food which is just amazing.
"We had a brilliant first night in February and we hope to carry it on for the foreseeable future."
Denise Lawson, Nantwich Book Shop & Coffee Lounge, said: "It is with great pleasure that we welcome Craig back to the Bookshop.
"The last Bingo evening was such fun and we hope this one will be equally good and raise much needed funds for this club."
Tickets are £10, which includes eight games of prize bingo and two games of cash bingo.
Hot and cold drinks will be available for purchase.
There will also be a prize raffle drawn on the night.
For further information relating to Winsford Wolves VIFC, visit https://www.facebook.com/winsfordwolvesVIFC/