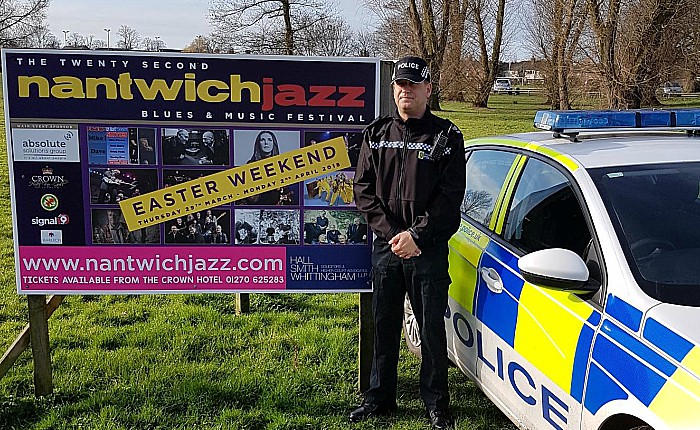 Officers in Nantwich say policing will be as high profile as ever at next week's Nantwich Jazz festival.
Tens of thousands of people are expected to flood into the town for the five-day festival starting on Thursday April 18.
And in recent years, Cheshire Police has increased its presence during the event, drafting in teams from around the county.
PC Matt Stonier told Nantwich Town Council that arrests have dropped in recent years and this year should be no different.
He said: "There has been plenty of planning along with door staff in the town and we are prepared for it.
"It will be policed as in previous years. We have seen a real decrease in the number of arrests and incidents.
"It can be determined by weather as well in terms of how busy it gets, but we are very much prepared."
The festival will see scores of live performances at venues across the town starting on Thursday night.
For a full list of shows, to buy wristbands or tickets for more high profile shows, visit www.nantwichjazz.com
Meanwhile, Studio Nantwich on Castle Street in Nantwich are hosting two days of fund-raising concerts during the festival in aid of Macmillan Nurses.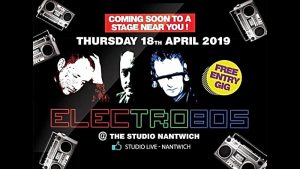 On Thursday, they will host 1980s Electronica tribute band Electro 80s, who will recreate songs by artists such as Depeche Mode, Gary Numan, Yazoo, Ultravox, Duran Duran, Soft Cell and The Human League.
On the second day – Good Friday April 19 – they will have performances from musical duo 'Baxter' and three-piece 70s alternative music band 'Retrovibe'.
On the same night, on The Bank Stage, they host Queen tribute 'QE2' with a free after party in Retro at Studio Nantwich until 3am.
Entry on Thursday and Friday is free with donations welcomed. Money raised will go to Macmillan Nurses – Macmillan Cancer Support, https://www.macmillan.org.uk
Nigel Woodhouse, Director of Operations at Studio Nantwich, said: "We are so excited to be holding two nights of entertainment with such quality acts.
"They will both be fun nights, whilst helping to support such a worthy cause in Macmillan Nurses – Macmillan Cancer Support.
"Cancer affects nearly all of us and having Macmillan Nurses on hand to help everyone involved is invaluable, so to help in this small way to support them makes us feel proud."
(pic, top, from 2018 jazz festival)