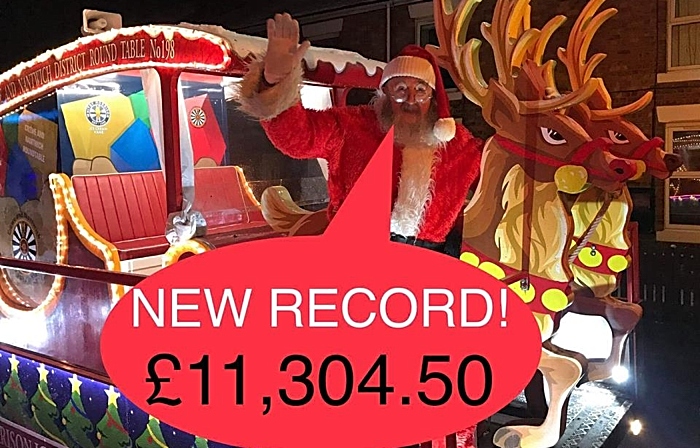 It might feel like Summer, but Crewe and Nantwich Round Table is celebrating a Christmas collection record!
Now its members are appealing for charitable causes to come forward to benefit from the staggering £11,304.50p collected by the annual Santa Float tour of local streets.
Round Table chairman Stephen Robb appealed for any charities close to readers' hearts that could benefit from a slice of the money raised.
He said: "It feels so long ago. Maybe you've already started on this year's list for Santa, I know I have.
"Who remembers what was the record amount we collected – £11,304.50! Fantastic, and all for local charities.
"This is where you come in. Maybe there is a local charity close to your heart, that may benefit from our support.
"Maybe you know a local good cause or community group that needs some financial help.
"If you do, just message us. Tell us who we may help. Remember, this is local money we have collected to help the local community.
"We know there are some fantastic national charities out there, but we want to help local projects that sometimes struggle with funding."
If you have ideas or are involved in a local cause which needs funds, contact the Round Table via their Facebook Page here.