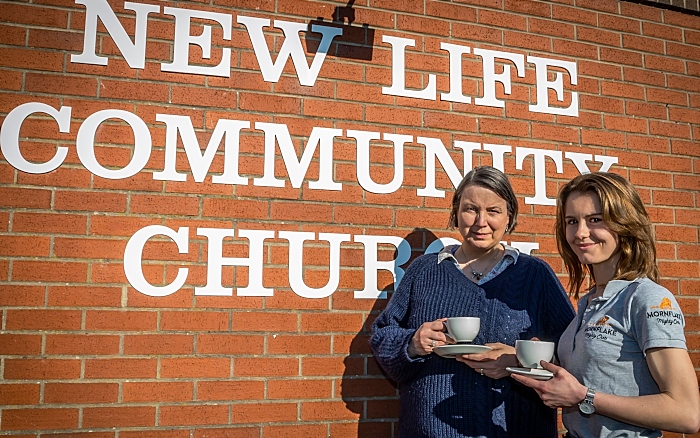 Church members in Wistaston have won support from a South Cheshire employer as they work to support people facing mental health challenges.
Harbour, part of New Life Community Church in Wistaston, is offering 12-week courses to develop skills, strategies and resilience.
Sessions are aimed at adults and teenagers and include video clips, discussion and creative activities. Topics covered include anxiety, depression, loss, anger and social isolation.
Organisers have welcomed the support from breakfast cereal company Mornflake in Crewe as they call for more corporate support.
Project leader Jan Harrison said: "In Cheshire East, the issues in meeting the increasing demand for mental health services within the available financial resources are well recognised.
"Harbour works closely with other churches in Crewe to be 'a port in life's storms' providing much-needed services to people of all faiths or no faith.
"Our leadership team includes volunteers, mental health professionals, counsellors and representatives from local churches all with a shared passion for improving what is available in our community.
"Our aim is for everyone to enjoy a high standard of mental health and wellbeing."
Harbour aims to reach out with pop-up community wellness cafes, counselling and dance movement psychotherapy.
Mother-of-four Jan from Wistaston, added: "Our key goals are to remove the stigma around mental health and boost resilience so local people are equipped to deal with life's challenges.
"We have received a generous donation from Mornflake in Crewe which has been a big help towards funding our training and initial activities.
"It demonstrated commitment and support to the community and we hope other local companies will follow its lead."
Harbour currently holds a monthly wellbeing café in New Life Community Church on Fuller Drive and its next step is to provide mental health first aid training for local churches, voluntary groups and small charities.
Mornflake spokesman Richard Jones said: "We are all about promoting good health, physical and mental, and are proud to support this worthwhile initiative."
To support Harbour email Jan Harrison at [email protected] or call 0773 9914661
(Pic: Mornflake ambassador Sian Williamson meets Jan Harrison of the Harbour project at New Life Community Church)