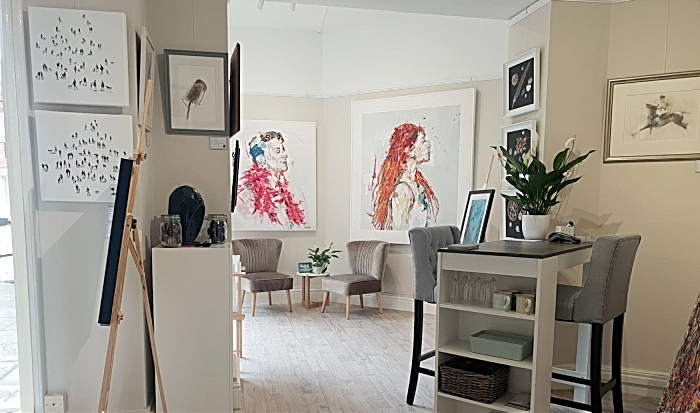 A new art gallery is opening in Nantwich, aimed at supporting many Nantwich and north west based artists.
The Little Cheshire Gallery is opening its doors in a former hairdressers on the Cocoa Yard in the heart of the town.
Anna Carter, the brains behind the gallery, wants to exhibit a range of artwork from both emerging and established local artists.
"With more and more galleries representing artists from national publishers, it can be hard to find art that reflects and celebrates the essence of where a collector
lives," she said.
"Our ambition is to introduce unique artwork from both local and national artists in a fun and luxurious environment.
"From bold abstracts to nostalgic portraiture and harmonious landscapes to exciting mixed media pieces, the gallery is a friendly and relaxed space where everyone is welcome to come and browse the collection of stunning artwork from the North West and beyond."
Initial artists featured include mixed media portrait artist Hatty Butler, who has just had a successful exhibition in London, emerging artist Joseph Walker, and Elena Maria Roman, a colourful,
expressive water-colourist.
Gillian Hamilton's exquisitely painted work takes simple everyday objects and with teasing composition encourages us to make up our own stories, while Kristine Nason's eye-catching equestrian pieces are brimming with light, literally glistening with gold leaf additions and full of texture and movement.
The gallery officially opens this Saturday June 1, with visitors welcome between 1.30pm and 5pm.
For more details visit www.thelittlecheshiregallery.co.uk or find the gallery on Facebook and Instagram.