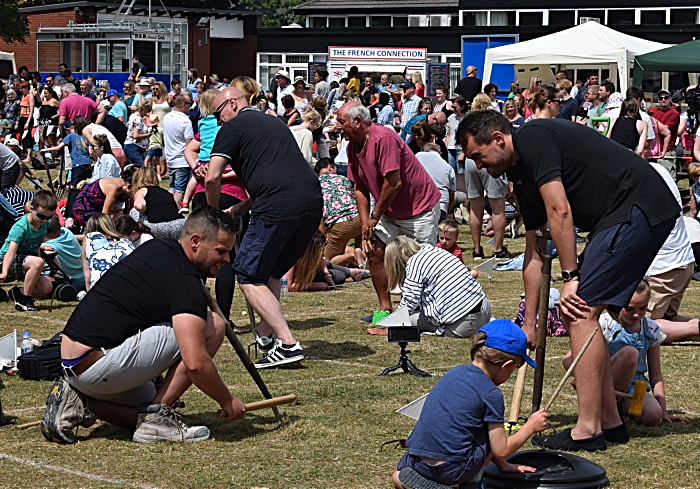 Organisers are busy plotting the 40th World Worm Charming championships which take place in Willaston next month.
The event – now known worldwide – will once again take place in the grounds of Willaston Primary Academy near Nantwich.
This year's event on Saturday June 29 will be opened by former Manchester United and Stoke City player Danny Higginbotham.
One of the organisers Kath Burdett said: "This will be the 40th anniversary of the event which we feel a fantastic achievement for the school and village!"
The championships has been featured on BBC and Sky TV in the past and attracts competitors from all over the globe, as far away as New Zealand and Canada.
Competitors buy a small plot of land and have to 'charm' as many worms to the surface in their plot as possible in a set amount of time.
Participants have tried a wide range of crazy techniques, such as playing music, prongs to vibrate the earth and more.
There are prizes for the most worms as well as heaviest worm.
There are 144 plots up for grabs and applications can be downloaded from the school website.
All money raised on the day is used to support Willaston Primary Academy.
http://www.willastonprimaryacademy.co.uk/book-a-plot/