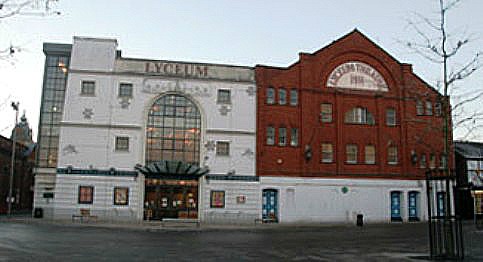 The audience at The Crewe Lyceum Studio were treated to a new interpretation of an old tale, writes Claire Faulkner.
Orpheus, written by Alexander Wright, with music by Phil Grainger, is a story about life, love and loss.
All set in karaoke bars and late-night cafés.
Dave is out with the lads celebrating his 30th birthday.
He's up singing Bruce Springsteen on karaoke, when Eurydice walks in. Their lives are changed forever.
The show is a beautiful example of storytelling. The classic tale re-worked to become a modern love story.
It was all there.
The overwhelming effect of love, the crushing impact of grief, and the challenge of facing the impossible to try and get her back.
A mixture of performance poetry, theatre and music.
The two performers were excellent. The audience was captivated from the beginning until the very end. A great performance.
It's just the type of theatre I've grown to expect from the Lyceum Studio space, and I hope that they return soon.
For more information on the Orpheus tour, visit gobbledigooktheatre.co.uk