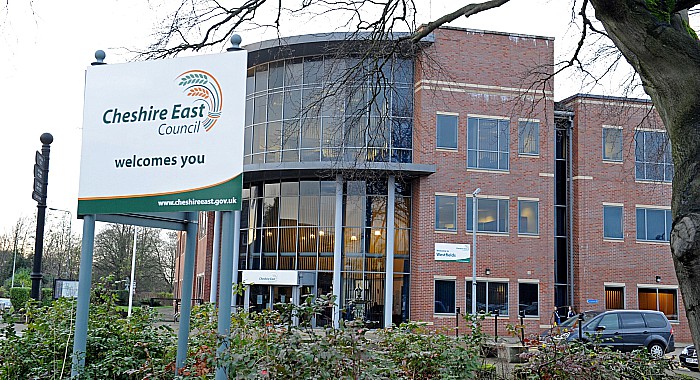 Council chiefs in Cheshire are holding back from sparking a contract dispute with the firm delivering their £10 million IT project – despite it being delayed three times, writes Stephen Topping.
Cheshire East Council and Cheshire West and Chester Council entered into a joint agreement with technology firm Agilisys in 2017 to launch a new HR and finance system called Best4Business.
It was due to launch last September, then last December, before its launch was delayed again to April this year.
But in March council chiefs delayed the scheme for a third time over fears it was not ready to run the two authorities' payroll.
Best4Business is now only expected to launch in the next 12 months once the software's glitches have been resolved.
But neither CEC nor CWAC is looking to punish Agilisys for the delay at the moment.
Mark Taylor, CEC's interim executive director of corporate services, told the council's corporate overview and scrutiny committee that there are penalty clauses in the contract that "protect both councils from delay" and they could eventually be triggered if a solution is not found.
"There is an opportunity for our supplier and ourselves to enter into formal dispute," he said.
"What that would do is stop the whole project moving forward and could potentially hold it off for years and years.
"The spirit of cooperation between the two parties – the councils and the supplier – is a very important relationship that we do not wish to disturb.
"And there is greater value to come out of getting the project in than actually going into dispute."
According to CEC's draft statement of accounts for 2018-19, the two councils had paid £6.4 million towards the Best4Business project by March 31, splitting the costs equally.
Mr Taylor told councillors the complexity of a system running for both CEC and CWAC increase the risks over its delivery "the moment the project was signed".
He acknowledged that another potential 12-month wait is not ideal – but insisted neither council could afford to take the risk of having payroll that does not work.
He said: "In a council of our size with 3,500 employees, and CWAC's size about the same, including schools and arms-length companies such as Ansa, to go into a new system implementation with payroll that doesn't work would be extremely dangerous.
"I know it seems a long time, but one of the lessons we have learned is that we will not rush a time-frame just for the purposes of setting a time-frame.
"This has to be absolutely right and both councils have to be absolutely assured that this system can replace both the existing Oracle platform and provide the additional functionality that is required to justify the savings included in the business case on which it was actually signed off."
Agilisys is currently looking at the issues facing the two councils with the system and the firm is working on possible solutions, which Mr Taylor hopes will be ready by June 28, when cabinet members from CEC and CWAC will meet to discuss the system.
Cllr Janet Clowes, leader of CEC's Conservative group and chairman of the corporate overview and scrutiny committee, called on the council's new Labour leader Cllr Sam Corcoran to "maintain a subtle pressure" to get a positive outcome for both councils.
"I have to say I am not reassured in the context that clearly this deadline has been missed, and missed, and missed," she said.
"Obviously no council, and certainly no joint council arrangement, goes into a contract on the assumption that what is promised in that contract is undeliverable – which basically after nine months appears to have been the case."