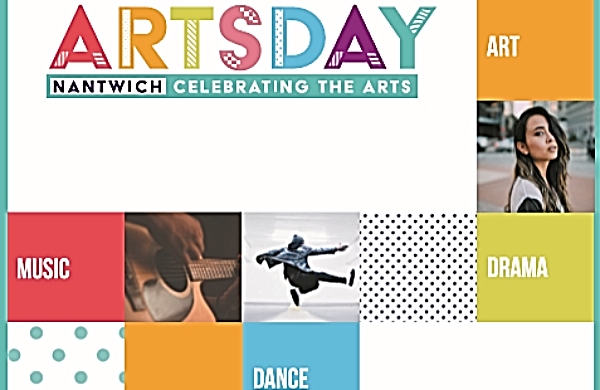 The first ever Nantwich Arts Day takes place on Saturday June 29.
The event initiated by members of the towns Words And Music Festival team.
They say they were inspired by the "diversity of wonderful youth and community groups around Nantwich".
June 29 will see workshops staged around the town followed by an evening concert at the Civic Hall, performed by local young singers and musicians between the ages of 6 and 18.
An acoustic 'cabaret' gig in the same venue brings the day to a close.
Words and Music director Nigel Stonier, a successful songwriter, is running a songwriting workshop at Nantwich Players Theatre, to encourage locals of all ages to write their own original material.
Nantwich dancer Jade Parker leads a modern dance workshop in the morning at the Civic Hall, while celebrated and much travelled violinist Clare 'Fluff' Smith presents an instrumental workshop for students to learn tunes of local origin.
Published illustrator Mark 'Wilf' Wilcox offers a cartoon workshop offering young artists a chance to design their own Pokemon.
And Nantwich Young Actors, based out of Malbank School, open their doors for all members of the community to join a morning of acting and directing workshops.
Organisers hope Nantwich Arts Day will become an annual event, offering opportunities to locals of any age to participate in all art forms.
Information on all events and details of how to get involved is at www.nantwicharts.com