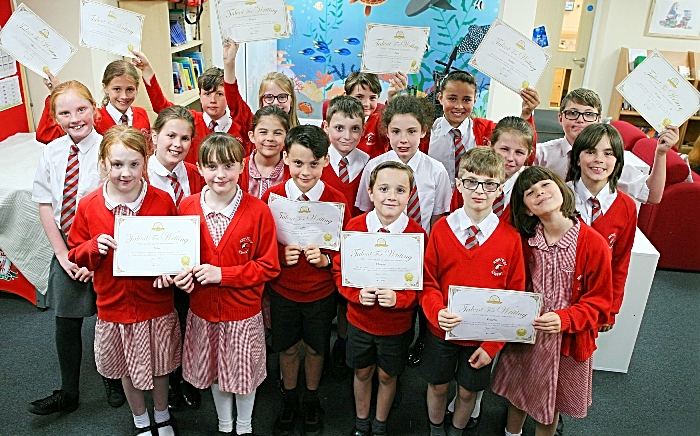 Classmates at a Nantwich school will see their work published in a new book after excelling in a creative writing contest.
Practically all Year 5 pupils at Highfields Academy are celebrating success in The Incredible Diary of… competition run by the Young Writers Publishing
Portal.
The competition aims to foster a love of reading and writing in schoolchildren countrywide.
The children, aged nine and 10, let their imaginations go wild to craft diary entries, in no more than 200 words, about a day in the life of inanimate objects around them.
They wrote about many things including being a pencil, whiteboard cloth, teddy and even a piece of broccoli!
Headteacher Simon Dyson said: "It's a phenomenal achievement for more than 20 of our Year 5 pupils to have their work selected for publication. Most schools have only one or two chosen.
"We're incredibly proud of this highly-imaginative year group. They have taken creative writing to a new level and have inspired younger pupils to put pen to paper."
The Incredible Diary of.. will be published in August and five featured writers will win cash prizes.
Meanwhile competition organisers have written to Highfields praising its success and commitment to Albert Einstein who famously said: "Creativity is contagious, pass it on."
For more information on places at Highfields and its pre-school facility Little Crickets call 01270 371196.