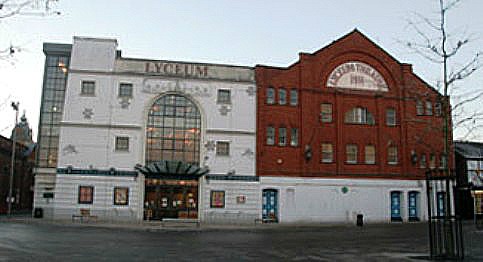 The Classic Thriller Theatre Company presents The Lady Vanishes at The Crewe Lyceum this week, writes Claire Faulkner.
Directed by Roy Marsden, the production is an adaptation of Alfred Hitchcock's 1938 film and is the perfect play for mystery fans.
Iris is on her way home to London from Austria to get married.
At the station she befriends Miss Froy, and they continue their journey together.
After waking from a nap on the train, Iris finds her companion has disappeared, and everyone who had previously met the old lady now denies ever seeing her.
With the help of Max, Iris takes on the challenge to try find out what happened to Miss Froy, and with a few twists and turns along the way they try to discover why the lady vanished.
From the very beginning this production is wonderfully atmospheric.
The details in the set design of the train station in the opening scene were outstanding, and this high quality and attention to detail is carried through the entire show.
Lorna Fitzgerald was wonderful as Iris, as was Juliet Mills who played Miss Froy.
On opening night, James Boswell was promoted from understudy to play Max and gave an outstanding performance. Maxwell Caulfield played a suitably sinister Dr Hartz.
The production was also full of humour, and the cricket obsessed pair, Charters played by Robert Duncan and Caldicott played by Ben Nealon brought plenty of comic relief. They were a wonderful double act.
The Lady Vanishes is showing at The Lyceum until July 13.