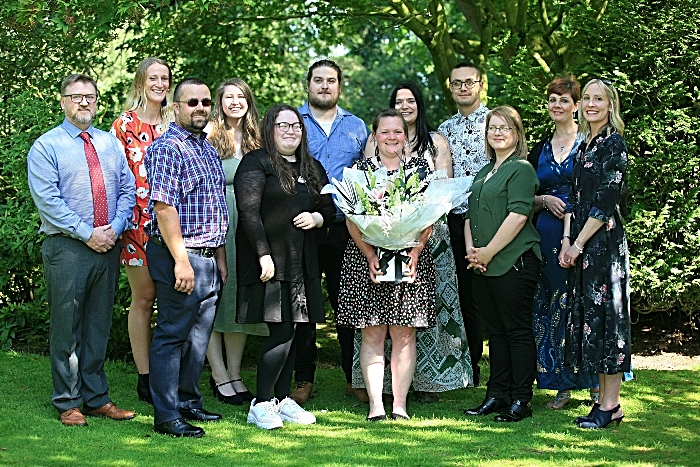 Students at Reaseheath College in Nantwich were honoured at awards ceremonies held over two days.
Staff, parents and friends celebrated the success of more than 1,200 Further Education (FE) students who achieved technical qualifications and skills this year.
The students are preparing for careers in a wide range of industries including agriculture, animal or equine management, motor vehicle technology, business and events management, environmental conservation, fish management, forestry, food manufacture, floristry, horticulture, and construction among others.
Principal and CEO Marcus Clinton said Reaseheath remains one of the top UK providers of technical land-based training and offers programmes which are supported by many high ranking employers.
He said the Government recognised the value of technical education and that Reaseheath enjoyed outstanding success in developing crucial employability skills among its students.
Students were well prepared for their future careers thanks to the college's cutting edge, industry standard, training facilities and the additional industry qualifications which were offered alongside many courses, he added.
The awards ceremonies were opened by chair of governors David Pearson MBE, and guests of honour were High Sheriff of Cheshire Mark Mitchell, Chief Executive Officer of Chester Zoo Dr Mark Pilgrim and Jane Clegg, who retired last week after working for 39 years in Reaseheath's agriculture department.
A vote of thanks was delivered by President of Student Association Luci Newall.
Outstanding students who received cross college awards were:
Best contribution to college life
Lisa Trodden (Foundation Degree in Zoo Management)
Best all round contribution
Luci Newall (Foundation Degree in Canine Behaviour and Training)
For Personal qualities
Cerys Owen (Level 3 Extended Diploma in Business)
Greatest contribution to Sporting activities
Olivia Griffin (Foundation Degree in Animal Management (Behaviour and Welfare)
Contribution to Student Wellbeing
Sophie Tanner (Level 3 Diploma in Adventure Sports)