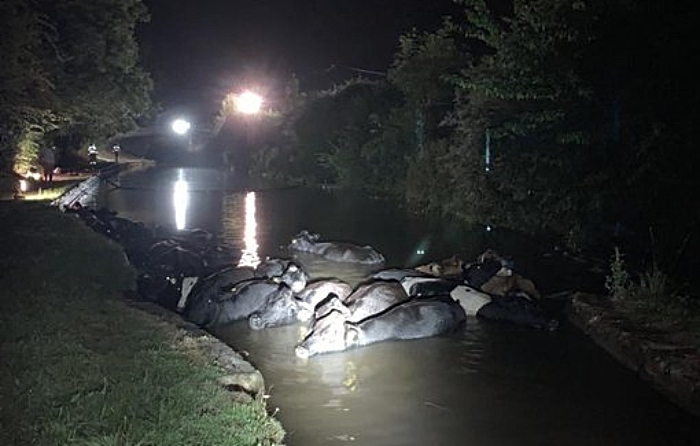 Fire crews helped rescue as many as 20 cows which had fallen into a canal at Burland near Nantwich.
They were called out at around 10pm last night (July 26) to the scene off Springe Lane.
Three fire engines attended from Nantwich, Crewe and Lymm.
Firefighters worked alongside the animal rescue team, using lighting and water rescue equipment to bring the cows to safety in a nearby field.
Two cows were also rescued after becoming stuck in mud near the canal bridge.
Cheshire Fire crews checked to see if anymore cows needed to be rescued and informed the farmer.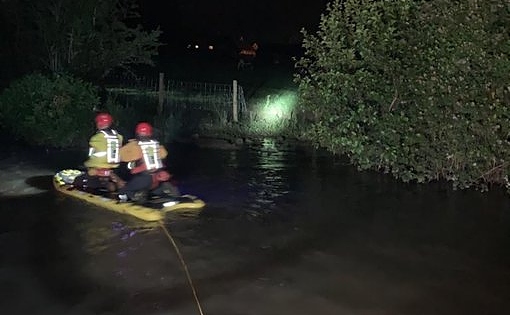 (Pics courtesy of Lymm Fire Station)